Nu Tone Is Set to Leave a "Heavenly Legacy" With His New Album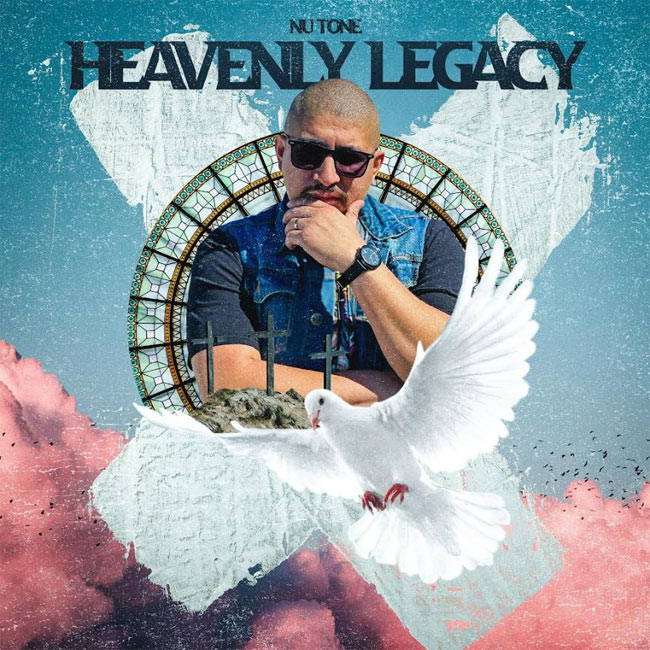 NEWS SOURCE: FiveTwenty Collective
July 4, 2022
California - One of Christian Rap's artists on the rise, Nu Tone is taking West Coast hip hop and infusing it with the hope found in the Gospel. With a distinct voice and elite pen, it is not hard to discover why Nu Tone has jumped on the radars of influential platforms such as Critique Friday's (Rapzilla) and Billboard Hip Hop. He has remained one of the most consistent and hardest working artists in the Christian Rap space for several years now. His new project carries on that tradition by showcasing not only his incredible talent, but a multitude of other artists as well.
Heavenly Legacy releases across digital music retailers on July 8, 2022 (which also happen's to be Nu Tone's birthday) via Nu Tone's own "His Throne Records" imprint.
The album includes 15 tracks, each having their own unique and hand-picked featured artist. The list includes Gabby Callwood, Muted Mike, Legacy, Zou, A. Ruiz, V. Rose, Jxhn Pvul, and Nu Tone's wife Rebekah Renatus, among others. The project features production from Liam Bushey (Xay Hill, Big Breeze, Scootie Wop) and 100graham (Coop, Henrik) with engineering by Jxhn Pvul.
Highlights from the album include the records "His Throne", "Wicked Ways", "Angel City", "Enough", and "Kneel". Heavenly Legacy is the sonic experience that Christian Rap has been waiting for. Physical copies of the album are also available on CD.
Support Nu Tone:Website | Instagram | Facebook | Twitter | Apple Music
Album Details
Title: Heavenly Legacy
Artist: Nu Tone
Release Date: July 8, 2022
Label: His Throne Records
Features: Gabby Callwood, Brandyn Kalani, Muted Mike, Adamant, Legacy, Rebekah Renatus, Zou, Nino Salas, Seb Camry, TDS Cam, I-Von, Jay Steezy, A. Ruiz, V. Rose, Jxhn Pvul, Kelo, Chiwaz
Production: Liam Bushey, 100graham
Engineering: Jxhn Pvul
Track Listing
Wicked Ways
Soaring
Feel Loose
Angel City
Enough
Let It Out
His Throne
Mind Running
Speed Dial
Right Here
Heavenly Legacy
Light Work
Showing Me
Kneel
Way Down


About Nu Tone
Antonio Hernandez, aka Nu Tone, is a hip hop artist that was born and raised in Stockton, California. His life began with less than ideal surroundings as his dad abandoned him at three years old, putting extra strain on Nu Tone's mother to provide for him and his siblings. He began looking up to older gangsters and viewed them as role models. After being kicked out of school, he began rapping at the age of 16, adapting the moniker "Filthy Tone". Driven to make something of himself, Tone not only created his own music but worked as a local promoter as well. After many sleep-deprived nights of demonic encounters, Tone gave his life to Jesus in 2011. No longer "Filthy Tone", Nu Tone became Hernandez' artist name as he shifted his music by becoming an "urban missionary". Now, Nu Tone is a husband, father, and pastor with an extensive catalog of music that spreads the message that there is more beyond what the world views as success, Nu Tone is living proof.
Nu Tone has worked with artists such as 1k Phew, Dru Bex, Jered Sanders, Eshon Burgundy, Joey Vantes, Thi'sl, Parris Chariz, Bryann T, DJ Mykael V, and more.
###