CONSUMED BY FIRE MAKES THEIR RED STREET RECORDS DEBUT WITH A NEW SINGLE AND MUSIC VIDEO, "FIRST THINGS FIRST"
The Trio Of Brothers Will Release More New Songs This Fall, Leading Up To A New EP Early Next Year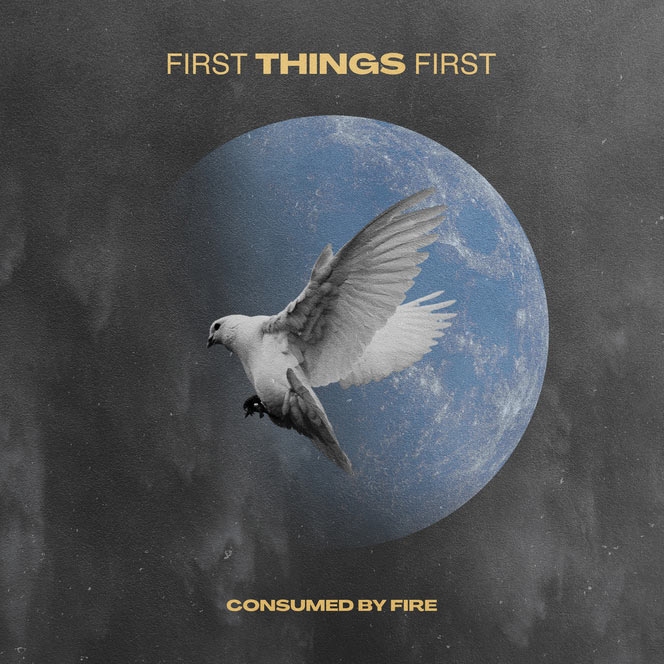 NEWS SOURCE: Merge PR
July 15, 2022
15 July 2022 - Nashville, TN - Red Street Records
announces the new single from
Consumed By Fire
, "First Things First," is out now (click
HERE
to listen), marking it their first since signing with the label. A music video also drops today, debuting on
YouTube
. More songs are slated to release this fall, leading up to an EP release in early 2023.
Consumed By Fire is brothers Caleb, Josh, and Jordan Ward, a Southern pop and rock band combining their church roots with an array of musical influences. When they weren't leading worship at their parent's church during childhood, they were singing songs from James Taylor, Amy Grant, Bob Seger, Russ Raff, or The Eagles and they began to find their own musical sound. Now, after years of making music and touring the globe, the band is finding renewed motivation for their lifelong dedication to sharing God's grace far and wide, taking up the mantle of their father's heart for ministry - a major factor in the band's renewed focus came from losing their father earlier this year. As their inspiration, he encouraged them in songwriting, musicianship, and a deep love for the Gospel.
"For us, this new music is our chance to carry on Dad's legacy in a personal way," Jordan says. "We're able to take the things he taught us from scripture and everyday life and share it with others through our music and our shows. This is our opportunity to carry that torch for him."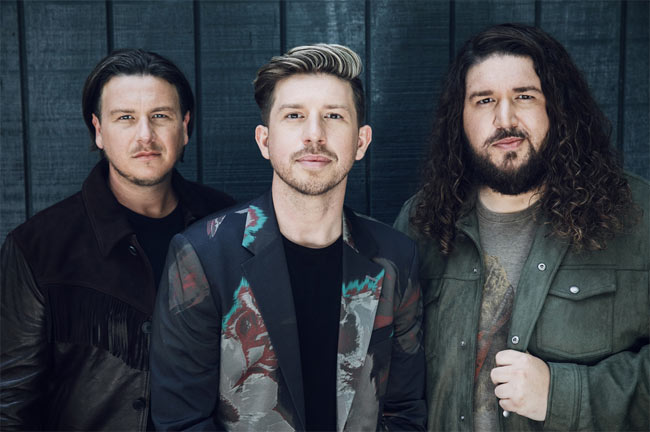 Consumed By Fire is Josh, Caleb, and Jordan Ward
Preparing for their new EP brought out songs more personal and honest than ever before, such as "First Things First," the piano-driven ballad echoes the band's newly rooted commitment to put God first, despite what's happening around them.
"Writing 'First Things First' spearheaded the creation of a new direction for us," Jordan adds. "Every record you make is sort of a chapter of your life. In this chapter, everything we thought we wanted and were geared up for, we're saying we surrender all those things. We're saying, Lord, we want what You want. It's a prayer of surrender, especially after losing our dad. We just want to surrender our dreams and our hopes to the Lord."
Jordan concludes, "As kids, we were young and passionate, full of fire. Now that we're adults, we've seen a little bit. Road years are like dog years and it's easy to become jaded and cynical. But working on this new project, it's like the Lord was waking us up. We're living out 'consumed by fire' in a brand new way."
ABOUT CONSUMED BY FIRE: Red Street Records artist Consumed by Fire - made up of brothers Caleb, Josh, and Jordan Ward - is a musically inventive Southern pop/rock band that combines their church roots with an eclectic array of influences distilled into a sound that is uniquely their own. Growing up, when they weren't leading worship at their parent's church, the brothers were singing songs from James Taylor, Amy Grant, Bob Seger, Russ Raff, or The Eagles with their large musical family. It wasn't long before the brothers found calling and their own musical voice and shortly after, Consumed By Fire was born.
The band released their national debut in 2016, "Giving Over" to critical acclaim, which featured the radio hits "Lean On Me" and "He Waits For Me." Newly signed to Red Street Records, their first song is out now, with more new music to follow. Be sure to visit
ConsumedByFire.com
and their social links below for the latest information.
ABOUT RED STREET RECORDS:
The desire of Red Street Records is to touch lives and spread the Gospel of Jesus Christ through music. To that end, they seek to partner with artists who share this aim and who strive to achieve it through their innovative and visionary craft. Red Street Records supports their artistry and ministries by providing a label that will give access to the highest standards in the recording industry.
RedStreetRecords.com
.
###
For more info on Consumed By Fire, visit the JFH Artists Database.