29:11 Worship's Newest Project, "Say It Again," Is Now Available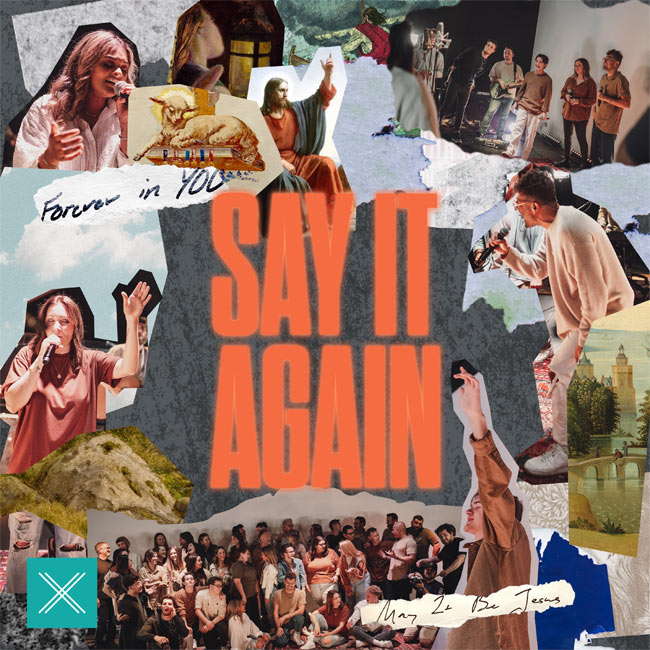 NEWS SOURCE: DREAM Worship
September 23, 2022
Los Angeles, CA (September 23rd, 2022) — Tempe, Arizona worship collective, 29:11 Worship, has released their newest EP, Say It Again, available today at all digital service providers on DREAM Worship. This six track live worship experience features songs like "Sinners & Saints", the self-titled "Say It Again", and "Only You Are." Written in a time of extreme faith in their church community, the lyric is raw and real, and musically celebrates God working miracles in our midst when we stay steadfast in his presence. The title is a reminder of God's faithfulness, and how the church responds to that goodness of grace and mercy.
"These songs are anthems that carried us through some of the hardest years of our church's history. But God is faithful, and he has again shown himself as faithful. I pray these songs encourage you as they have encouraged us… to stay strong, to keep praying, and hold unyielding faith in the character God. " - Zion Rempel, 29:11 Worship
Buy or Listen to Say It Again here.

Connect with 29:11 Worship
Web | Facebook | YouTube | Instagram



ABOUT 2911 WORSHIP:

29:11 Worship is the music ministry of Twentynine:Eleven Church located in Tempe, Arizona. As a collection of singers, songwriters, musicians and worship leaders, their desire is to connect their local community with the heart of God. Through authentic lyrics, creative melodies, and passionate expression, they seek to cultivate a worship experience that stirs both the heart and spirit of the listener.. As they write songs and serve their local community, their prayer is that these same anthems may encourage a move of the Spirit in churches and the in lives of believers all around the globe.
ABOUT DREAM WORSHIP:
DREAM provides artists with a genuine approach to how real artist development should be done. By allowing for a partnership as a business model, DREAM artists empower themselves to develop and carry out a real vision for their lives as they affect other people's lives with their music and message. Incorporating social media, press, radio and touring, DREAM is helping its artists grow together as a family. DREAM was founded in 2008 and has grown into multiple la- bels and a publishing company.
###