Cecilia Glenn's Debut EP Cecilia Glenn Now Streaming on All Platforms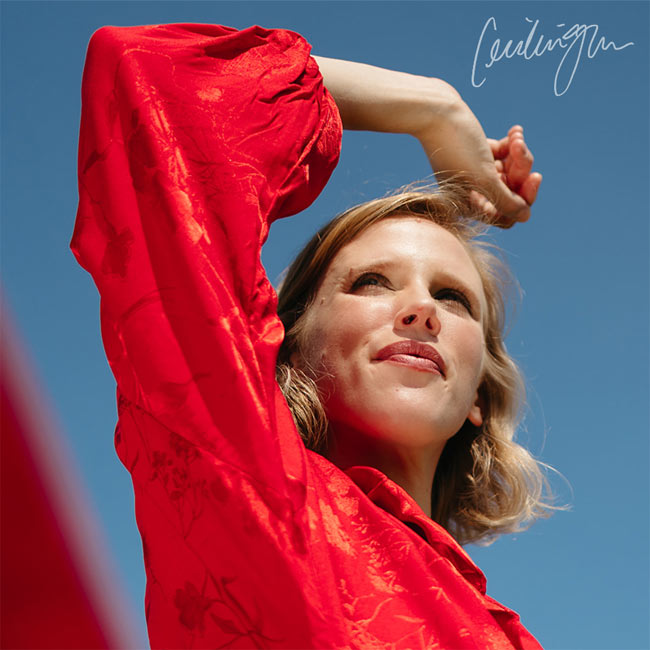 NEWS SOURCE: Amy Sapp Presents
September 23, 2022
(Nashville, Tennessee) On Friday, September 23, 2022, Nashville singer-songwriter CECILIA GLENN released her debut, self-titled EP, Cecilia Glenn.
Once described by Simon and Garfunkel as a "heartbreaker," CECILIA GLENN cut her teeth in opera before settling into her trademark sultry, folksy tone. Her innate storytelling ability translates into poetic, lyrical lines capturing the wonder and wounds of human connection, rounded out by gentle, yet memorable melodies.
"My influences span a wide range," shares GLENN. "I studied Classical music, so I love strings and motifs. I've also developed a keen interest in Jazz," GLENN smiles. "My favorite musicians and therefore, my inevitable inspirations are Coldplay, Sara Bareilles, Taylor Swift, and Penny & Sparrow. They each show up in some small way in my EP."
Explains GLENN, "My truest desire is that people can relate to my music. I want this EP to be an instrument of empathy, no pun intended," she laughs. "The reason I am sharing these songs is so that someone might hear them and think, 'Oh wow, I'm not the only one?' Whether that feeling be joy, sadness, freedom, or hope. I hope people walk away after listening and feel like they're not alone."
Recorded at Studio Forty One Fifteen and Seif Studios in Nashville, Cecilia Glenn was produced by LUCAS MORTON (Jordy Searcy, Taylor Leonhardt, Carly Bannister, Dave Barnes), mixed by EVAN REDWINE (Ellie Turner, Amy Grant, Ellie Holcomb), and mastered by JOE CAUSEY (Jordy Searcy, Gayle).
The EP finds engineering by JASON LEHNING (Miranda Lambert, Dierks Bentley) with assistance by CORY HALTERMAN and additional editing by WILL QUARLES.
All songs are written by CECILIA GLENN, with additional co-writing by SARAH TETER ("Magic"). LUCAS MORTON provides additional instrumentation (Ukulele, Synth, Bass, BGVs, Piano, B3, Electric Guitar, Acoustic Guitar) with BRIAN ALLEN on bass, COURTLAN CLEMENT on electric and acoustic guitar, and WILL SAYLES on drums and percussion.
Tracks:
1. It's Not Raining Out
2. Love What You Lose
3. Autumn
4. Louder Than the Rest
5. Magic
On her debut EP, GLENN says, "'Louder Than the Rest' is very special to me. It's a song that I'll probably return to throughout my life. We have the privilege to have an abundance of access in our lives. Not only do we have people in our immediate and physical community, but also nation and worldwide, thanks to technology. With this comes a multitude of voices. A surplus sometimes. I find that intaking so many opinions in my life – whether that's from my friends, family, news sources, or social media – can often minimize the one voice that I want to hear the most, the voice of God. This song is a prayer, that amidst the myriad and sometimes cacophony of so many voices, God's voice would still be the loudest."
Listen to Cecilia Glenn on Spotify, Apple Music, or wherever you stream music.
Follow CECILIA GLENN on Instagram (@ceciliadglenn) and TikTok (@ceciliadglenn_). Learn more about CECILIA GLENN at ceciliaglenn.com.
###