Branan Murphy Drops New Song, "Father"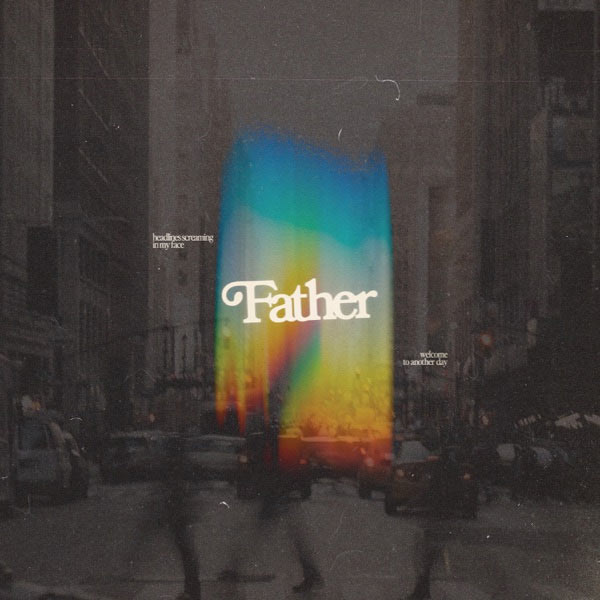 NEWS SOURCE: DREAM Records
October 28, 2022
Los Angeles, CA (October 28th, 2022) — Branan Murphy releases his new single "Father" (Paravel / DREAM) available on all digital service providers today. The song is released as both a single track and a multitrack coupled with a Dolby Atmos version on Apple Music. This upbeat pop song was produced by Grammy nominated and 2021 Dove Award winning producer of the year Jordan Sapp. Murphy also teamed up with Sapp and Dove Award winning songwriter, Paul Duncan to pen the song.
"Father" is a worshipful song amongst the chaos of the world but dig deeper and there's another layer that addresses the cry's of absence fathers in the home.
"I was in the studio with Jordan Sapp and Paul Duncan and it was right around the time of all the tragic things that were happening in Afghanistan last year", Branan explains during a recent interview. We were talking about all of that, and I remember we were all just overwhelmed at how extra crazy the world seemed that day. From Covid to all the political stuff in America to Afghanistan. It was just very real to us that day that the world doesn't just need God, it needs a Father.
"There's so much fatherlessness everywhere as it is, but then on top of that, to not know your Creator, your heavenly Father, that's a hopeless place to be. When you think about it, so many times, the world just looks like a bunch of children without their dad. Sadly, for way too many, that's true. So we started writing, diagnosing our issues, and we wanted a song that was a desperate cry for help, a cry for the love and the presence of the Father in the mess we've made on earth, knowing that he's not far at all from any of us."
"Father" will be sent to radio at the turn of the 2023 year. Listen or buy "Father" here.
Connect with Branan Murphy:
Web | Facebook | Twitter | YouTube | Instagram


ABOUT BRANAN MURPHY:
Fresh off his first career chart topping radio single, Branan Murphy releases "Father" the second single from his upcoming sophomore LP Life is Hard. God is Good. which arrives amid growing buzz and building momentum off the success of his 2021 "Better King" EP which featured the aforementioned number one single "This World Is Not My Home" and hit single "Better King". After bursting on the scene in 2017 with the catchy, brutally transparent Pop/CCM hit, "All The Wrong Things", Branan appeared poised to join contemporaries Tauren Wells, Zach Williams and other next generation hitmakers in heavy rotation on CCM stations. After releasing his notable debut LP "Who Am I" which delivered his highest streaming single to date and top 5 hit, catchy pop gem "Coming Home", Branan severed ties with his label (Provident Label Group) and signed with upstart label Paravel Records, founded by his longtime manager, Sam Fisher. Not long after, Paravel inked a licensing deal with Dream Label Group to promote and distribute Branan's releases. With a new label team, a renewed passion and clarity of vision, and armed with a small legion of devoted fans, Branan Murphy delivers his best effort yet.
ABOUT PARAVEL RECORDS:
Paravel Records was created to amplify and support the artist's unique vision and true creative voice and strives to serve each project driven by each artist's needs and audience they serve. Through multi-faceted promotional and marketing efforts, our goal is to engage the audience, inspire the listener and influence the overall culture through compelling, thought-provoking content.
ABOUT DREAM RECORDS:
DREAM provides artists with a genuine approach to how real artist development should be done. By allowing for a partnership as a business model, DREAM artists empower themselves to develop and carry out a real vision for their lives as they affect other people's lives with their music and message. Incorporating social media, press, radio and touring, DREAM is helping its artists grow together as a family. DREAM was founded in 2008 and has grown to 17 different divisions comprised of multiple labels, merchandise, apparel, mobile, publishing and film.
###
For more info on Branan Murphy, visit the JFH Artists Database.