Weez the Satellite Kiid Has a "Big Dream" To Share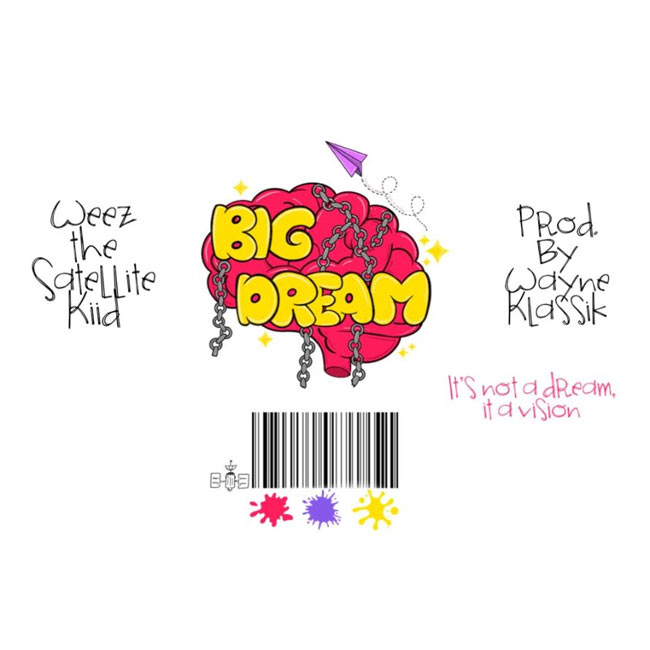 NEWS SOURCE: FiveTwenty Collective
December 8, 2022
Victoria, TX - "For a dream comes with much business, and a fool's voice with many words." - Ecclesiastes 5:3
Weez the Satellite Kiid is no stranger to high hopes and hard work. He has been consistent while navigating the world of independent music since his start with the group GNG before joining Artificial Christian. As a solo artist, Weez has developed a reputation for some of the best verses that one can find in Christian Hip Hop. Unwilling to let 2022 slip by without one more impactful record being added to his catalog, the new single Big Dream sums up the Satellite Kiid's approach to life.
Big Dream is a record that embodies the expectations that fans of Weez the Satellite Kiid have come to hold. The production from Wayne Klassik is light and spacious with plenty of hard-hitting low end. Weez is boldly transparent as he addresses the 9 to 5 grind faced by many independent artists who commit their hours outside of the job to a vision that God has placed in front of them. The business day does not depend on when the time card is punched.
What is the theme behind the drive for Weez? "Make it happen! It's not a dream it a vision"
Big Dream is available across digital streaming platforms starting December 9, 2022.
Support Weez the Satellite Kiid: YouTube | Instagram | Twitter | Tik Tok
Song Details
Title: Big Dream
Artist: Weez the Satellite Kiid
Release Date: December 9, 2022
Production: Wayne Klassik
Engineering: Orlando Williams
###