NEW MUSIC FROM MICAH TYLER IS COMING - HIS PEOPLE LIKE US EP WILL RELEASE MARCH 24
Project Pre-Order Begins Today

"I See Grace" Takes Top Spot At Radio This Week, His Sixth Career No. 1 Single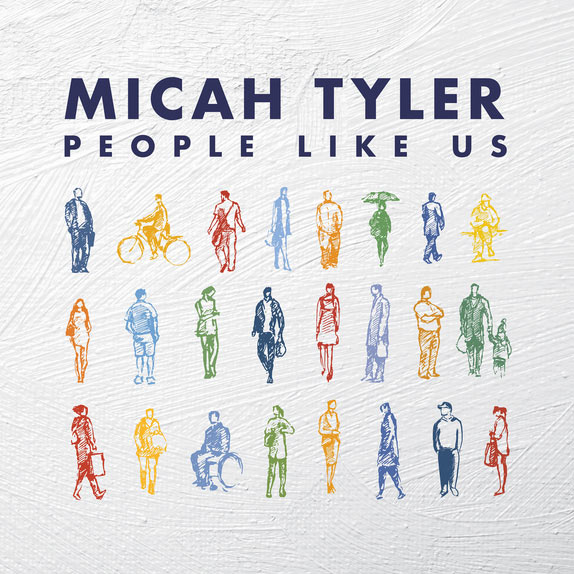 NEWS SOURCE: Merge PR
February 17, 2023
17 February 2023
-
NASHVILLE, TN
-
Fair Trade Services
artist and songwriter
Micah Tyler
announce the upcoming release of his latest project,
People Like Us
.Available March 24, the EP is now available for pre-order joined with an instant grat of the powerful title track. Click
HERE
to listen to the song and pre-order the EP.
People Like Us features six songs, including his current single "I See Grace" and the title track. More than ever before, it is Tyler's hope that these new songs can bring people together.
"This project is super special to me and it is my hope that these songs can help us," he explains. "It's my opportunity, through song, for the people of God to put aside divisions that the world tries to place on us, as well as the separations we place on ourselves, and just say 'God, I believe that if You can change the life of a sinner like myself, You can change the life of everybody!' I invite everyone to celebrate in the relationship and nearness that God promises people like us."
As the track shares, "God loves people like you because God loves people like me / A Lost and hopeless sinner that mercy has redeemed / If you feel that He don't, the Cross is proof that He does / Praise the Lord oh hallelujah that God loves people like us."
"I See Grace," the first song to release from the EP, has been climbing at radio and just topped the Mediabase AC Activator chart this week. The song is Tyler's sixth career No. 1, following "Never Been A Moment," "Different," "Even Then," "Feels Like Joy," and "AMEN."
Tyler quickly discovered that "I See Grace" makes an impact every time he plays it live. "It's one of my favorite songs to perform, getting to see people come alive," he shares. "I've been reminded by so many people, especially since the start of the year when so many of us make resolutions, to see grace. If we set a goal every day and don't achieve it and feel we've failed, then we lose the opportunity to see the beauty of grace. We need to give ourselves a chance to say, 'God, at the end of the day, I'm not trying to see successes. I just want to see a grace that's greater than all my sin. As we walk in this world, it's so important for us to show that light of grace constantly and consistently, knowing that the Gospel is the only way to light up the darkness."
Tyler is going to be sharing "I See Grace," "People Like Us," among many of his previous hits while on the road with labelmates MercyMe on their "Always Only Jesus Tour." The spring run kicks off March 2. Find a city near you by visiting his
tour page
.
People Like Us track listing:
People Like Us
I See Grace
Praise The Lord
Nothing Too Broken
In Case You Didn't Know
Remember This
ABOUT MICAH TYLER: Songwriter and Fair Trade Services recording artist Micah Tyler writes, performs, and lives out "battle-tested" music that gives glory to his God. He is the recipient of multiple GMA Dove Awards and K-LOVE Awards nominations and has written four BMI Top 25 Christian Songs. His journey has taken him from small-town youth pastor to delivery truck driver, to touring alongside big-name artists such as MercyMe, Jeremy Camp, and Phil Wickham. He will join MercyMe again for their spring 2023 Always Only Jesus Tour.
Tyler is best known for numerous hit songs such as "Never Been a Moment," "I See Grace," "Even Then," and "Walking Free." Along with the upcoming release of his new EP, People Like Us, on March 24, 2023, he released his first book earlier this year, Walking Free: Taking Small Steps to a Big God (K-LOVE Books). Full of encouragement partnered with daily devotionals, it is Tyler's hope that Walking Free will be a guide to help its readers set out on a path to a free and meaningful life.
###
For more info on Micah Tyler, visit the JFH Artists Database.