Reece Lache' and Big Breeze Refuse to Let Go, Drop Single "DLG"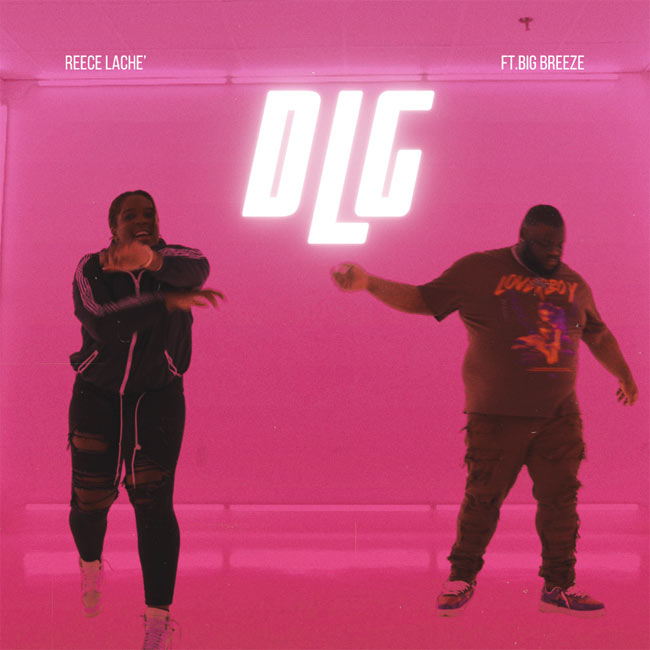 NEWS SOURCE: FiveTwenty Collective
March 9, 2023
Louisiana - "The he said, 'Let me go, for the day has broken.' But Jacob said, 'I will not let you go unless you bless me." [Genesis 32:26]
At times in this life it seems as if the blessings have passed us by while the enemy has a firm grip on our situation. However, nothing can be further from the truth. While we may be tempted, we have power over the tempters. God simply asks us to hold tight to His word. He has told us that His plans are for our good. He will never leave nor forsake us. The power of Christ rests upon us. Don't Let Go!
Reece Lache' and Big Breeze sound a warning to the demons who come to destroy while crying out to the Father with faith and reverence. DLG is the latest single from the Louisiana native, Lache', that continues building upon an already impressive 2023 run.
Nikblor produced the record and it is on ten from the moment the beat drops. The 808s and knocking bass line are enough to push the limits of any speaker that may be blessed with DLG. Big Breeze sounds amazing alongside Lache' and brings his own unique style to the record. Breeze has been using his platform to bring more recognition to often overlooked ladies of CHH and this latest collaboration with Lache' highlights the untapped possibilities that exist.
DLG is a whirlwind, ripping through a two-minute run, that shakes up everything in its sonic path. Goodbye to the winter blues, DLG is bringing in spring in a big way!
DLG is available across digital streaming platforms on March 10, 2023.
"I told them what He did for me and now they acting spooked. I serve an almighty God like I'm Bruce!"
Support Reece Lache': Twitter | Instagram
Song Details
Title: DLG
Artist: Reece Lache'
Release Date: March 10, 2023
Production: Nikblor
Engineering: AyeTev
Features: Big Breeze
About Reece Lache'
Reece Lache' takes biblical principles and implements them into her music. She started making Christian Hip Hop in 2013 after she gave her life to Christ. She has fought her way through a total transformation. Her music is based on her journey and real-life experiences.
A consistent blend of lyricism with a modern sound, Laché's music connects with many listeners.
###