KATIE ARRINGTON RELEASES "HOME" TO CHRISTIAN RADIO TODAY
Music Video Advocates For Foster Care System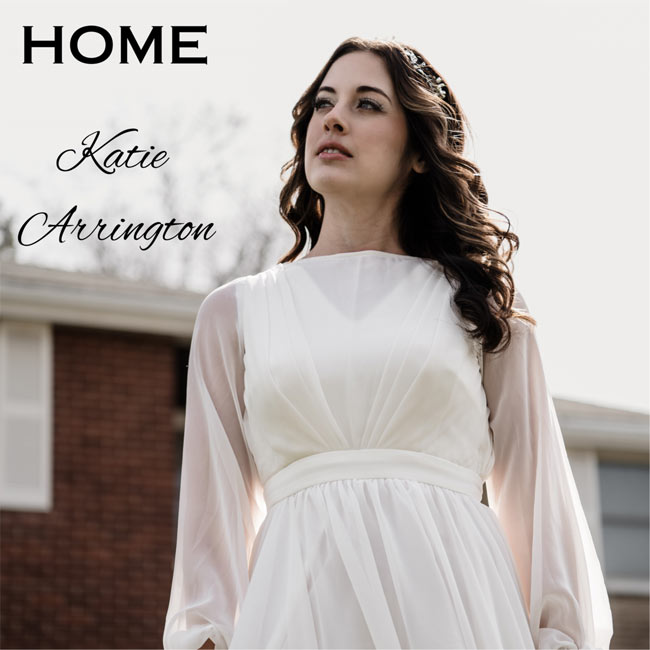 NEWS SOURCE: INOV8 PR
May 16, 2023
NASHVILLE, TN (May 16, 2023) - Singer-songwriter and worship artist, Katie Arrington, announces the release of her new single "Home" to Christian radio stations worldwide today. This title track from her latest album, produced by Bob McCutcheon at the Vault Recording Studio, comes from a deeply personal place in Arrington's life and carries a powerful message of hope and refuge.
"Home" was penned by Arrington during a challenging period of depression, as a yearning for her heavenly home and a self-encouragement to find inner peace and to take positive action. The song is rich with Biblical references, notably drawing on the imagery of Psalm 91:4 - the promise of finding protection under the shadow of God's wings.
"The main message of 'Home' is that it's possible to find refuge and peace on this earth even when our earthly home doesn't feel safe," shares Arrington.
Complementing the song is a heartfelt music video that illustrates the experiences of children in the foster care system. The video was inspired by Arrington's connection with Kelly Hughes, director of Foster Love Project, after a generous contribution was made to Arrington's Kickstarter campaign by a relative of Hughes.
"The music video tells the story of two children being placed in a foster home," explains Arrington. "God began giving me a vision of how 'Home' could depict what it's like for children in the foster care system, who have no stable earthly home. My hope is that my music video resonates with those currently involved in the foster care system, and that it encourages new people to step up to donate, volunteer and serve as foster parents."
Katie Arrington has been crafting songs on the guitar since her preteen years. She is currently leading worship at The Open Door in Pittsburgh, Pennsylvania, where she resides with her family. Her music is a testament to her faith and her commitment to providing comfort and inspiration through her lyrics and melodies.
Connect with Katie Arrington:
https://www.katiearringtonmusic.com/
https://www.facebook.com/katiearringtonmusic
https://www.instagram.com/katiearrington/
Purchase the album: https://katiearrington.bandcamp.com/album/home
Watch the music video: https://youtu.be/fBtrx7_Ld4g
Watch "Behind the Scenes": https://youtu.be/r-i2wb8lab0
###