DJ Anomally Returns to Music Scene to Launch Innovative Music Investment Brand "Bloody Candy"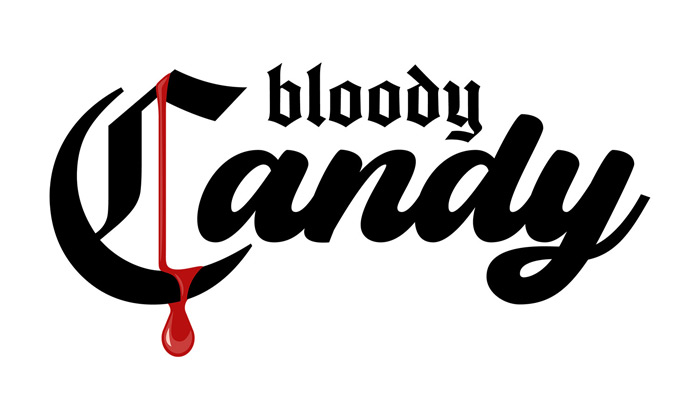 NEWS SOURCE: FiveTwenty PR
June 1, 2023
Greenville, SC – Bloody Candy, a new brand that provides resources to musicians, is gearing up to change the music industry. The angel-investing brand was founded by Kyle Hamrick Sr., a veteran DJ and executive music producer who has worked with some of the biggest names in the music industry.
Bloody Candy seeks to collaborate on different projects such as singles, albums, EPs, music videos, and NFT collections. The mission statement for Bloody Candy is to fuel the visions of our favorite music artists in a fair, artist-friendly, non-controlling partnership, offering resources to help push the vision. They want to help artists succeed and see this as a way to serve and provide capital.
"I'm excited to launch Bloody Candy and help music artists reach their full potential," said the Bloody Candy founder. "I've seen firsthand the challenges that artists face, and I want to provide them with the resources they need to succeed. Whether it's funding for a new album or just someone to bounce ideas off of, Bloody Candy is here to build partnerships."
Bloody Candy is a very tech-forward brand with experience creating NFT collections and even receives and distributes payments in multiple crypto assets. They plan to partner with the right artists and bring these utility-based NFT collections to life, helping to build and launch them for artists. The brand was founded with crypto and all aspects of Bloody Candy, including the website, 3D grill logo, NFT marketplace store, marketing, and Ethereum Name Service (ENS) domain name, were purchased using crypto.
The target audience for Bloody Candy is hip-hop, some pop, lo-fi, and worship artists. They want the fans and artists to see a generous heart and know they have a passion to see them succeed with the music they drop.
The Bloody Candy name came from a brainstorming conversation with 1K Phew. After some names were thrown around, this one stuck as a playful vibe of "ear candy" and "washed in the blood."
"We want to be more than just a funding source. We want to be a true partner to artists and help them achieve their goals. We believe that music has the potential to reach a global audience, and we're here to help make that happen."
These relationships have already begun to take shape. Their first partnership is new music in collaboration with Parris Chariz. In addition to that, there is music featuring 1K Phew beginning to materialize. Bloody Candy is trying to go beyond hitting the ground running and is already in talks with other high-profile artists.
More information about the aforementioned artists, and the names coming, will be revealed soon. Until then, keep your eyes peeled for Bloody Candy.


About Bloody Candy
Bloody Candy is an angel investment music brand that aims to help artists succeed and give them resources in a fair artist-friendly non-controlling partnership. The brand was founded by Kyle Hamrick Sr, a veteran DJ and executive music producer who has worked with some of the biggest names in the Christian music industry.
Bloody Candy is committed to innovation and supporting artists in the music scene.
They offer a variety of services to artists, including:
• Media collaborations
• Capital for new music projects
• Access to a network of industry professionals
• Guidance and support from the Bloody Candy team
About The Founder
Kyle Hamrick Sr, formerly known as DJ Anomally, is a 25-year fan of hip-hop and began DJing in 2006. He became a Christian in 2008 and soon after became a fan of Lecrae and 116. He then released a mixtape series called The Best You Never Heard and not long after released a handful of singles and an EP titled The Dream Team.
As DJ Anomally, he worked with Dream Junkies on their final song together as a group, hosted Fern's first mixtapes, worked with Marty and Fern pre-Social Club, and also worked with Dee-1, 1K Phew, Japhia Life, Gemstones, Dre Murray, Von Won, Benjah and more.
He left music 5-6 years ago and sold all his DJ equipment to focus on growing his business.
Since then, he's become an investor in many different endeavors. He now returns to music as Young Clive to invest and work with people he believes in. The "Clive" comes from Clive Davis who worked with only the best in music and was always at the forefront of trends and discovering new artists.
Follow Bloody Candy
https://www.instagram.com/realbloodycandy/
https://www.youtube.com/@realbloodycandy
https://twitter.com/RealBloodyCandy
https://opensea.io/BloodyCandy
For More Information
To learn more about Bloody Candy, please visit the website at http://bloodycandy.com
###