Village KNG Unleash High-Energy "Side A" EP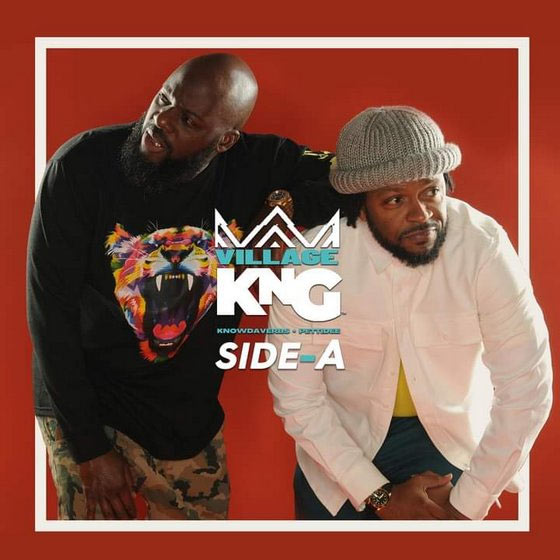 NEWS SOURCE: SOHH PR
June 2, 2023
Village KNG, the dynamic rap group known for their electrifying beats and thought-provoking lyrics, is taking the music industry by storm. With their unmatched talent, unwavering dedication, and unique artistic vision, Village KNG is paving the way for a new era of hip-hop music.
Village KNG consists of two talented artists: KnowdaVerbs and Pettidee. Together, they bring a fresh and innovative perspective to the rap genre, pushing boundaries and challenging conventions with their distinct sound and mesmerizing performances.
Drawing inspiration from their diverse backgrounds and experiences, Village KNG effortlessly blends a variety of musical styles, fusing elements of hip-hop, soul, jazz, and more. Their dynamic approach to production, combined with introspective and thought-provoking lyrics, sets them apart from their contemporaries, making them true trailblazers in the rap music landscape.
Village KNG has already gained significant recognition and amassed a loyal fanbase with their singles "Harriet Tubman" "Forward Motion" & "Afro Frontier" all released earlier this year. The singles captivated audiences worldwide, garnering critical acclaim and solidifying Village KNG's position as a unified force. This fresh batch of music has become anthems for their fans, showcasing the group's versatility and undeniable talent.
The group's commitment extends beyond the studio and into their live performances. Village KNG's electrifying stage presence and infectious energy create an unforgettable experience for concert-goers. With their undeniable chemistry and seamless collaboration, the group's synergy on stage leaves audiences craving for more.
As Village KNG continues to push boundaries, they are gearing up for their highly anticipated Side A EP, set to release June 2nd. Fans can expect a fusion of innovative beats, evocative storytelling, and infectious hooks that will further solidify their place in the rap music pantheon.
Their unwavering commitment to their message resonates with their fans and inspires a new generation of artists to use their voices for good.
With their relentless pursuit of excellence, Village KNG is ready to take the art of hip-hop to new heights.
Stream or download "Side A" at your favorite digital platform.
https://sc.lnk.to/5PcGGJ
Connect with Village KNG
https://instagram.com/villagekng
https://open.spotify.com/artist/6SnUxpitK0rM5MKQFJ7NmZ
https://tiktok.com/@villagekng?lang=en
https://twitter.com/villagekng
https://youtube.com/channel/UCN_tnW2jn5XGJHNN5Z-n9RA
Connect with Knowdaverbs
https://instagram.com/iknowverbs
https://open.spotify.com/artist/3tKtESm48UDWUz6C8WbcVx
https://twitter.com/iknowverbs
Connect with Pettidee
https://instagram.com/pettidee904
https://open.spotify.com/artist/0qehlCsv0Di0jyb9tWOmvO
https://twitter.com/pettidee
###