ANNOUNCING AIR1 WORSHIP NOW LIVE AT RED ROCKS THIS FALL
Join Headliners Phil Wickham And Brandon Lake Along With Brian & Jenn Johnson, Shane & Shane, And Jon Reddick On October 23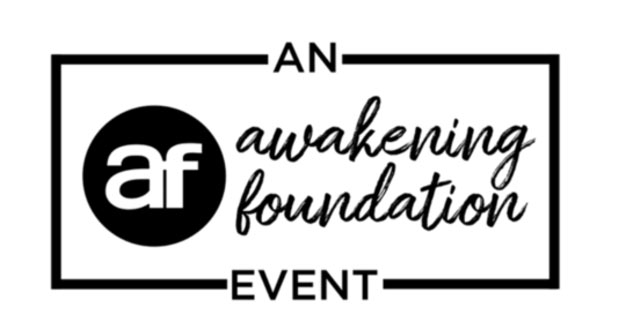 NEWS SOURCE: Merge PR
June 5, 2023
5 June 2023 - Nashville, TN - The Awakening Foundation, powered by Awakening Events, announces the first-everAir1 Worship Now Live at Red Rocks concert on Monday, October 23, 2023. Headlined by Phil Wickham and Brandon Lake, the one-night-only event at the legendary Red Rocks Amphitheatre located in Morrison, Colorado will also include performances by Brian & Jenn Johnson, Shane & Shane, and Jon Reddick.
"Air1 is excited to bring an epic night of worship to an iconic venue with some of our favorite worship leaders who have helped Air1 listeners worship through their days over the last four years," shares Mandy Young, VP of Radio. "This is one concert that is NOT to be missed."
Tickets for this very special event go on sale Thursday, June 15 at 12pm ET. Supported by
World Vision
and
Altrua HealthShare,
you can find ticket information and more details
HERE
.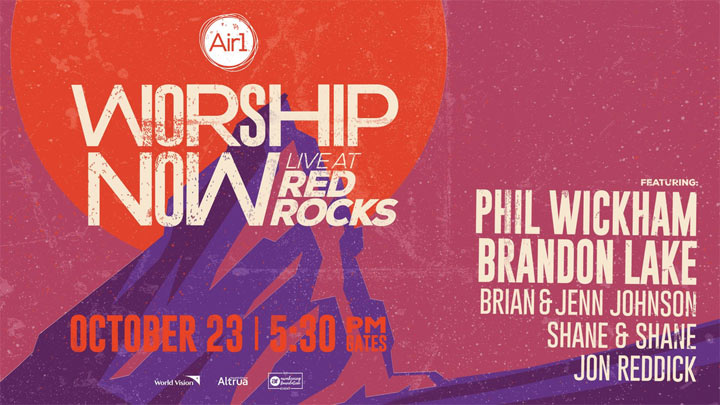 Concertgoers to this anticipated evening will be immersed in the captivating atmosphere of Red Rocks, where the power of Worship will transcend all boundaries and bring people from all walks of life together as one to experience the soul-stirring melodies and heartfelt lyrics of Phil Wickham and Brandon Lake, joined by Brian & Jenn Johnson, Shane & Shane, and Jon Reddick. As long-time followers of Worship music or newcomers seeking solace and inspiration, Air1 Worship Now Live at Red Rocks promises to be an evening of pure connection and celebration, where the universal language of Worship unites everyone.
ABOUT AIR1
: Like its parent company (Educational Media Foundation) and sister station (K-LOVE), Air1 exists to create compelling media that inspires and encourages audiences to have a meaningful relationship with Christ. Broadcast on more than 300 signals nationwide, and streaming around the world on
Air1.com
, the Air1 Radio App, iHeartRadio, Alexa, Siri, TuneIn, Roku, and more, Air1 is always there to welcome you and help you "worship through it."
ABOUT WORLD VISION:
World Vision is a Christian humanitarian organization dedicated to working with children, families, and their communities worldwide to reach their full potential by tackling the causes of poverty and injustice. With staff in nearly 100 countries, World Vision serves all people, regardless of religion, race, ethnicity, or gender. For more information, please visit 
WorldVision.org
.
ABOUT ALTRUA HEALTHSHARE
: Altrua HealthShare is part of Altrua Ministries, a 501(c)(3) nonprofit organization. As a nationally recognized, faith-based Health Care Sharing Ministry of individuals and families, a collaborative community of health-conscious people, providers, dentists, nurses, staff, and members, we are dedicated to a single purpose: improving your health by "Caring for One Another." Our membership opportunities are developed and based on Biblical principles established for living a healthy and honorable lifestyle, and members must believe in our Statement of Standards to join. Find out more at
altruahealthshare.org
.
ABOUT AWAKENING FOUNDATION
: The Awakening Foundation exists to share the message of hope and resources with individuals and families in local and international communities by bringing together artists, fans, and like-minded organizations through live events and missional endeavors to serve and empower those in need. All Awakening Foundation events are powered by Awakening Events. Consistently ranked among the top promoters in America, and reaching as high as No. 3 in the world in total tickets sold Awakening Events is a leader in the live faith-based entertainment industry. Be sure to find out more at
AwakeningFoundation.com
.
###