Multi-Award Winning Platinum Americana-Soul Singer-Songwriter, MAJOR. Releases New EP, "THE HOPE OF MY SOUL"
Dedicated to Love, Mental Wellness and Self-Care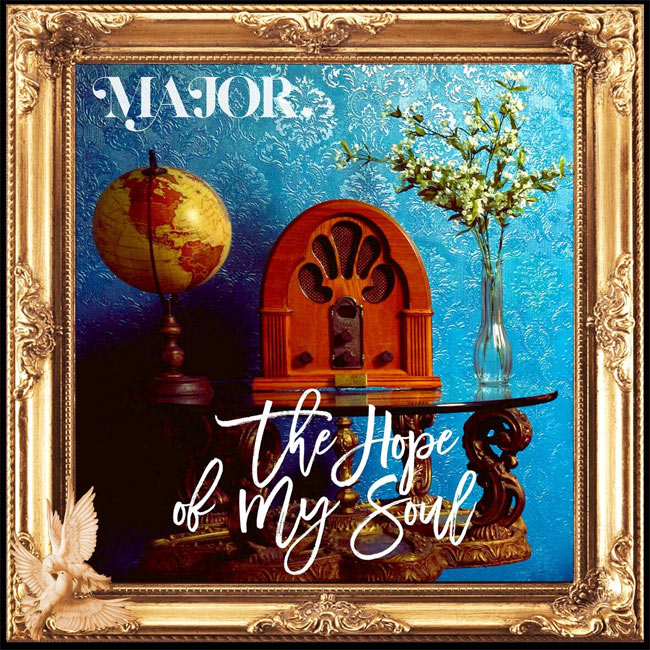 NEWS SOURCE: 2R's Entertainment & Media PR
June 9, 2023
GRAMMY, Soul Train and 8x Image Award-nominated Soul Singer MAJOR. aka "Mr. Why I Love You" delivers a new EP "The Hope Of My Soul", dedicated to love, mental wellness, and self-care.
The music was written while in the depths of the pandemic, during a time when many battled challenges with mental health. MAJOR. was inspired by a poignant text message from the late Chadwick Boseman. This message prompted the charge for him to be more intentional about amplifying HOPE in Love, Life, & Future.
Between 2020-2022, MAJOR. married his Mrs. Why I Love You (covered by People Magazine), launched the MAJOR.HOPE Foundation, and released a powerful spoken meditative album series titled MAJOR.HOPE Motivations & Pep Talks which champions the charge for culture to prioritize mental and physical well being.
Now, in 2023 we ask that you embrace "The Hope Of My Soul" understanding the intention, vibe, and purpose of this timeless music! The EP, includes production from notable culture-contributors; Harmony "H Money" Samuels, Teddy P. and Joaquin Bynum. Other highlight songs from, "The Hope of My Soul," EP. are "Joy In The Battle" and the powerful, "I Prayed for You," (a favorite of John Legend).
THE HOPE OF MY SOUL (TRACKLIST):
1. Baby Will You Love Me
2. Hold My Hand
3. I Prayed for You (Said A Prayer)
4. For The Win
5. Joy In The Battle
6. Heaven Now (Bonus Track)
THE HOPE OF MY SOUL by MAJOR. EP (AVAILABLE NOW)
(VIDEO LINK) "BABY WILL YOU LOVE ME" by MAJOR.
Website:www.NowThatsMAJOR.com
Instagram: @NowThatsMAJOR
Twitter: @NowThatsMAJOR
ABOUT MAJOR.:
His name is MAJOR., and his impact the same. The American Soul singer's star fiercely struck at the debut of the now Platinum hit love song, "Why I Love You". As Stevie Wonder projected, lovers from all over the world have commissioned the breakout ballad as the perfect soundtrack for their own love stories. MAJOR. is a powerful storyteller on stage & screen who leans into authenticity as his superpower. Amazingly, he has become a trusted artist for many while inspiring hearts with his relatable message of life laced in that signature falsetto! His joy is infectious and as a "Hope Dealer", he leads unapologetically with the very HOPE in LOVE his music professes.
With half a billion digital streams, 4 independent solo projects, network TV shows, movies, legendary cosigns, national tours, & The MAJOR.HOPE Foundation - MAJOR. is far from done. His powerful reimagining of the classic "Whole World In His Hands" and the newly released love anthem "Baby Will You Love Me" are proof... The GRAMMY, 2x Soul Train, and 8x NAACP Image Award nominated entertainer promises so much more to come. And it can only be as mighty as the name his mama gave him: MAJOR.
###