Branan Murphy Releases New Song, "Life Is Hard. God Is Good."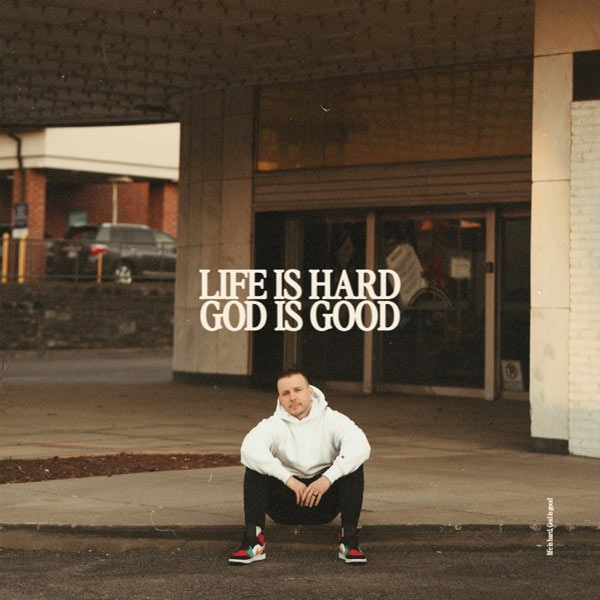 NEWS SOURCE: DREAM Records
June 30, 2023
Los Angeles, CA (June 30th, 2023) — Today, Branan Murphy releases the the title song from his upcoming album, "Life Is Hard. God Is Good." available today on all digital service providers via Paravel Records and DREAM Records. The song was produced by grammy nominated and dove award winning producer Jordan Sapp. It was co-written with David Spencer, Ashlyn Levoy and Coby James. The fresh pop sounds extenuate the reality of the song's message that God is to be praised in good times and in bad.
"I'm so excited to release the title track of the album! Life is Hard. God is Good. (the song) is really like an anthem of hope for anyone who's been through something hard. I hope it feels like something we can all embrace, sing, maybe even chant, just something that shapes the way we see our lives, something we can stamp onto our hearts, something that gives us the confidence we need in this world. The song was written in the middle of a really hard day for me, after hearing really hard news, and I realized that so much of life is just these two realities - life is hard, God is good - colliding head on, over and over. I want people to see when you trust Jesus, you can expect both, and that you don't get one without the other. That's just life on earth. But I believe there is strength to be found when we realize the truth in the song, and I hope the song rallies people together like an army to say with all honesty, "yea, life is hard, but God is good." Because that means we really have nothing to fear." - Branan Murphy
Listen or buy "Life Is Hard. God Is Good." here:

Connect with Branan Murphy:
Web | Facebook | Twitter | YouTube | Instagram | TikTok


ABOUT BRANAN MURPHY:
Singer, songwriter, pop artist, worship leader, rapper, producer - Branan Murphy defines creative diversity. Known for his passion and honest lyricism, Branan utilizes a wide range of musical styles and performances to connect with people from all walks of life. In 2021, he released the "Better King EP," which featured two Billboard Top 10 hits, including his first Billboard #1 record, "This World Is Not My Home." The follow up from this success has led to his most recent release, "Father," in October of 2022, which is the first single from his upcoming album slated for release in 2023.
ABOUT PARAVEL RECORDS:
Paravel Records was created to amplify and support the artist's unique vision and true creative voice. We strive to serve each project driven by each artist's needs and audience they serve. Through multi-faceted promotional and marketing efforts, our goal is to engage the audience, inspire the listener and influence the overall culture through compelling, thought-provoking content.
ABOUT DREAM RECORDS:
DREAM provides artists with a genuine approach to how real artist development should be done. By allowing for a partnership as a business model, DREAM artists empower themselves to develop and carry out a real vision for their lives as they affect other people's lives with their music and message. Incorporating social media, press, radio and touring, DREAM is helping its artists grow together as a family. DREAM was founded in 2008 and has grown to 17 different divisions comprised of multiple labels, merchandise, apparel, mobile, publishing and film.
###
For more info on Branan Murphy, visit the JFH Artists Database.