LIMOBLAZE RELEASES NEW SINGLE "DESIRE PT. 2" FT. CALEB GORDON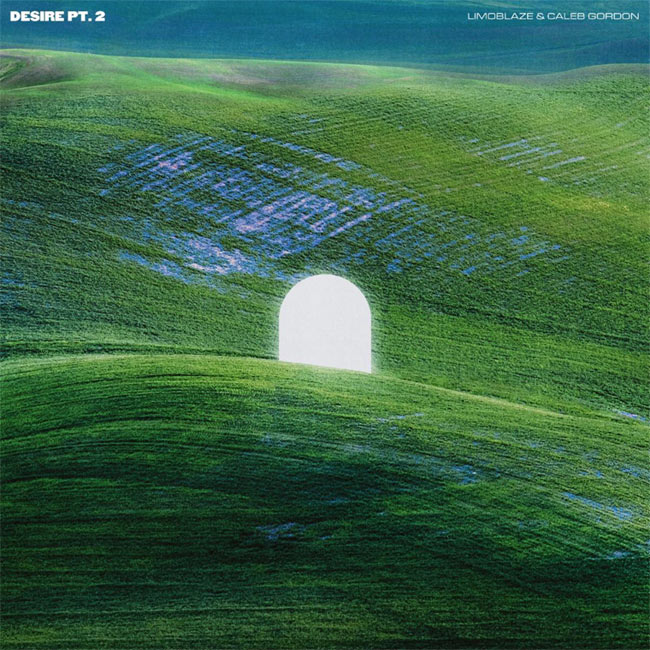 NEWS SOURCE: Reach Records
July 7, 2023
July 7th 2023, Nigerian Afrobeat sensation, Limoblaze releases new single, "Desire Pt. 2," featuring the rising christian hip hop artists and notable social media presence, Caleb Gordon. This collaboration features a new verse from Caleb bringing a different flavor to Limoblaze's already trending single from 2022, "Desire."
Listen to "Desire Pt. 2" here.
"The song to me is about God's unending grace and love over my life and how that grace is my sustenance. He is my salvation and fierce protector that covers me and is always there for me. And as He is constantly at work in me, He gives me the strength and zeal that I need to please Him even at my lowest points," says Limoblaze.
This new installment builds upon the original's foundations, delving deeper into the theme of pursuing God's desire and passion for your life. With the addition of Caleb Gordon's soulful vocals and captivating lyrics, "Desire Pt. 2" reaches new heights of musical excellence bringing a new dynamic and compelling element to the track. "Caleb and I have become good friends which is something that is very important to me when I choose who I want to work on music with. Caleb brings the same youthful energy I try to bring to my music as well so this collaboration just made sense!"
Limoblaze's single, "Desire" was released in the fall of 2022, and quickly proved its popularity on streaming and social media platforms. Since its debut, the song has maintained an impressive upward trend, inspiring a steady stream of creations on IG Reels and TikTok. Additionally, the song's music video has garnered over 2.2 Million views on YouTube.
Limoblaze has also collaborated with Christian music staples such as Lecrae, Travis Greene, Ada Ehi, Da Truth. With several bodies of work over the years under his belt, including 6 albums; Blind (2016), Before Now (2018), Afrobeats Rap and Jesus (2019), Bridges (2020), and God's Favourite Baby (2021), Sunday In Lagos (2022), he continues to elevate the afrobeat sound he is so famous for with frequent new releases.
He is a two-time winner of the African Gospel Music and Media Awards (2018, 2019), Crystal Awards Best International Act Award Winner (2019), and Premier Gospel Best International Act award winner. Limo says, "My vision is to use music as a platform to build systems that help young Christians gain the tools and guidance that empower them to share the gospel and chase their dreams."
Follow Limoblaze:
Twitter: https://twitter.com/Limoblaze
Facebook: https://www.facebook.com/limoblaze
Instagram: https://www.instagram.com/limoblaze_/
Tik Tok: https://www.tiktok.com/@limoblaze
For more information on Reach Records, please
visit www.reachrecords.com and on social media @ReachRecords.
About Reach Records:
Reach Records is an Atlanta based independent hip-hop label founded in 2004 by Lecrae and Ben Washer. Long before acclaim, awards, plaques, chart positioning, and radio play, the two started the label because they both love hip-hop and Jesus. Reach Records was launched with no strategy, no funds, no big players, but they made big moves! Today Reach Records is a trailblazing label with a roster of nearly 10 artists and a staff of 20 who are unashamed about sharing their faith and passionate about hip-hop. Reach Records is committed to building a movement that combines faith with music and popular culture.
###
For more info on Limoblaze, visit the JFH Artists Database.