Sam Purpose Reminds Listeners Just How "Good" Our God Is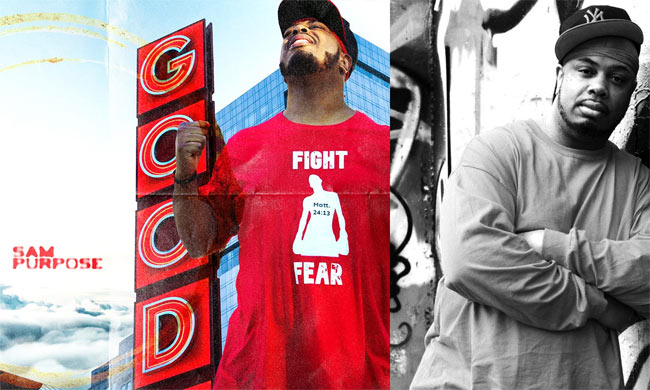 NEWS SOURCE: FIVETWENTY COLLECTIVE PR
July 27, 2023
Greensboro, NC - "Give thanks to the Lord, for he is good! His faithful love endures forever." [Psalms 136:1]
Through every season, through the changes and uncertainties, there is a constant that we can find comfort in. That is the goodness of God. He plans great things for us. Even when we lose our focus, He patiently remains ready to demonstrate to us just how Good He truly is.
With the release of his latest record, Sam Purpose is declaring this truth over a captivating beat.
"Although we have hardships and negative oppositions surrounding us daily, Jesus has always proven he is faithful." - Sam Purpose
So far in 2023, Sam Purpose has released a trio of singles ("K.O.C.", "Anyhow", "Free Minds") as he continues to stabilize himself in the Christian rap genre. Good debuts as arguably Sam's best record of 2023.
The Tip Beatz production sets the tone with catchy and melodic synth samples over hitting trap drums. Sam displays his versatility as he switches his flows and cadences throughout the song, making his voice an additional instrument within the composition. While this is far from a debut for Sam Purpose, Good has the feel of an artist arriving at a new level in their musical journey.
Good hits digital streaming platforms on July 28, 2023.
Make sure to add the song to your "get hype" playlist and feed off of the positive energy it exudes!
Support Sam Purpose: Facebook | Instagram | Tik Tok | Twitter | Website | YouTube
Song Details
About Sam Purpose
Samuel Arthur Pierce, aka Sam Purpose (formally known as Sam P.), is a christian rap artist and music producer from Middlesex, NC. Sam Purpose is known for mixing sonically modern, lyrical mumble rap with classic East coast hip hop nostalgia. Inspired by CHH heavyweights such as Trip Lee, Social Club Misfits, DA T.R.U.T.H., KB, and Andy Mineo as well as legendary mainstream artists like Nas, The Notorious B.I.G., and Wu Tang Clan, Sam has taken these influences and found HIS sound since 2015.
###