CHRIS LLEWELLYN (OF REND COLLECTIVE) RELEASES TWO SINGLES TODAY, "MOTHER'S HOUSE" AND "GAMBLE ON YOUR GOODNESS"
Both Songs Will Be Included On Honest, His Upcoming Album Out Sept. 1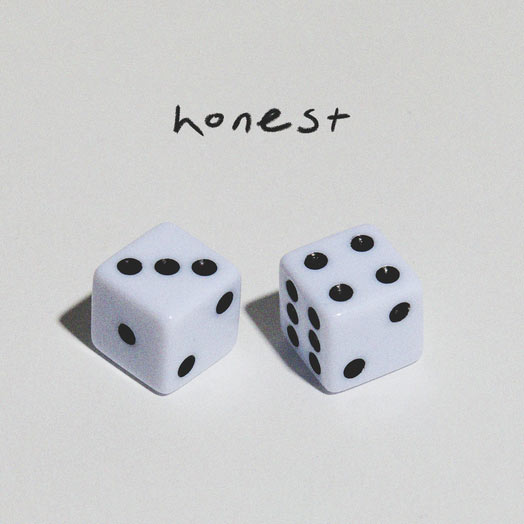 NEWS SOURCE: Merge PR
August 4, 2023
4 August 2023 - Nashville, TN -
Last month,
Chris Llewellyn
, the Irish singer/songwriter and founding member of the platinum-selling worship band
Rend Collective
, announced the release of his upcoming solo project,
Honest
(Sept. 1, Capitol CMG), and dropped its first single, the title track. Leading up to his solo debut, Llewellyn offers two new songs off the album today, "Mother's House" and "Gamble On Your Goodness." Click
HERE
to listen to the songs.
While penning "Mother's House," Llewellyn offers a new perspective on how to see God. He explains, "The song came about as I realized that we use fatherhood as a metaphor for God's relationship to us all the time, which is great, but given that the Bible also uses motherhood metaphors for God, I wanted to give that perspective for a change."
He adds, "I know for me, I see so much of God's heart in the unqualified welcome party I receive every time I pull up in the driveway of my mum's house and drop my luggage bags on her front step. I like to think that's how God receives us."
A video also releases today, which can be viewed below.
With the additional single "Gamble on your Goodness," Llewellyn explores the question of "How do I live in the middle of uncertainty when I haven't got all the answers." While it can be easy to feel paralyzed by that, to not know how to move forward or live in a moment like that as a person of faith, "I think the trick is to not get lost in the distractions and 'side quests' and just focus on the simplicity of taking one step at a time along the path of the most grace, the most love, and the most compassion when you're at a crossroads. Making the mistake of being too gracious hardly even sounds like a mistake. Gambling on the goodness and kindness of God is like playing with loaded dice - it's a pretty safe bet!"
With all of the songs to be found on Honest, each continues to lead alongside Llewellyn's Celtic roots and his faith life, exploring life through a lens of honest and inquisitive faith. "This album is me reading my diary to you out loud - no filter," he states. "It's full of hope and doubt, hurt feelings and conflict, yet, ultimately, faith. Not a shiny airbrushed faith, but something weathered, tested, and durable. It's my hope that by 'oversharing' I can offer you a permission slip to ask your own bold questions. Because my story, and I believe the story of the Bible, is that the only kind of faith worth having comes when we take the risk of being honest."
Inspired by many known storytellers from his homeland including Van Morrison, Glen Hansard, Foy Vance, and U2, Llewellyn has also honed in on his desire to musically and lyrically press forward into alternative pop, Americana, and live looping performances. He is now based in Nashville, Tennessee with his wife Gabriella, and their three children. Be sure to follow him on
Instagram
.
###
For more info on Chris Llewellyn, visit the JFH Artists Database.