BRINGING HOME RELEASES "RISING"
New Single Hits Christian Radio with Powerful Message of Conviction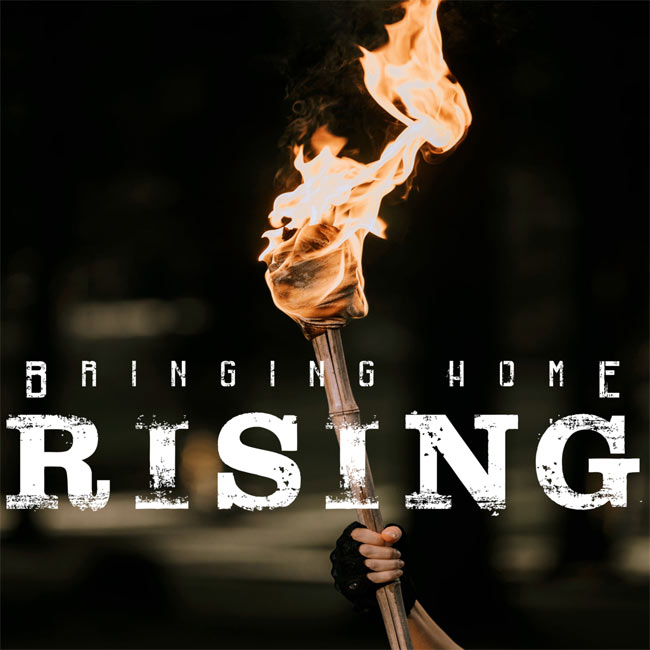 NEWS SOURCE: INOV8 PR
August 8, 2023
NASHVILLE, Tenn. (August 8, 2023) – Today, renowned Christian music duo, Bringing Home, composed of Jared and Amber Russell, released their new single "Rising" to Christian AC radio. This release comes independently and follows their previous successful hits, including "To The Ones" and "Waiting", which respectively debuted at #1 and #3 on the CRC Weekly charts.
Produced by Red Inc Studios, the song is a part of a standalone single, affirming the duo's commitment to crafting inspiring music that resonates with the Christian community. Written by the couple, "Rising" is poised to be another success for the band, considering their strong track record on the Christian Radio Chart (CRC).
"Rising" is an impassioned call to the Christian community, reminding them of the essentiality of upholding their values and convictions. It emboldens listeners to rise against any powers of darkness that attempt to suppress their faith and beliefs. The song's moving lyrics and powerful melody echo the band's mission to bring hope and inspire change.
Jared Russell, lead singer of Bringing Home, explains, "Our music speaks of God's forgiveness and His willingness to uplift us above all struggles. Our world is in desperate need of a Savior and hope; that's what Bringing Home is all about."
The independent Christian band has been delivering powerful messages of faith, hope, and love since its formation in late 2012. Originating from the small southern Illinois town of Norris City, the band continues to touch lives with their impactful music and heartfelt messages.
Listeners can tune into their local Christian AC radio stations to hear "Rising" or find the single on various streaming platforms.
Connect with Bringing Home:
https://www.bringinghomemusic.com/
https://www.facebook.com/BringingHomeBand/
https://www.instagram.com/bringinghomeband/
https://twitter.com/bringing_home
https://www.youtube.com/bringinghome2013
https://open.spotify.com/artist/5jnkIinEHmhG43utIywMVb
About Bringing Home:
Bringing Home is a Christian band formed in 2012 by Amber and Jared Russell. The band is committed to bringing hope to a world that desperately needs it through their music. Their name, derived from Peter's words in I Peter, symbolizes the eternal home waiting for us. Their lyrics often speak of hope, peace, and salvation through Christ.
###