LIMOBLAZE RELEASES NEW SINGLE "MY MATTER" FT. VICTOR THOMPSON AND BECCA FOLKES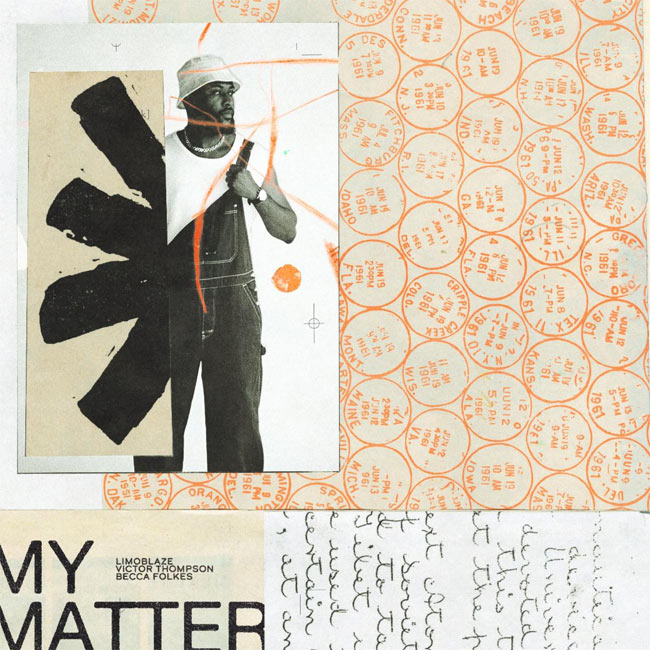 NEWS SOURCE: Reach Records
August 16, 2023
August 15th 2023, Limoblaze releases new single, "My Matter," featuring Nigerian Gospel Singer/Songwriter, Victor Thompson and a fellow UK artist, Becca Folkes. Listen to "My Matter" here.
"This song is about prioritizing praise and thanksgiving to God regardless of the situation," says Limoblaze. This record fuses afrobeat rhythms and sounds with bright layered vocals on the hook and worshipful verses speaking to God's faithfulness in every season. "My brother said no matter the weather, I deh go praise You forever, Whether the middle of the storm or I'm walking through the valley, We gon' do this together," says Becca at the beginning of her verse speaking to the strength we have when walking with God.
Limo first teased the song August 2nd asking his fans to guess the features on this post. Victor and Becca followed up 7 days ago sharing videos of them performing the song. This is the second time Limo has collaborated with Becca Folkes and first time with Victor Thompson, who's co-writing credit on the 2023 release "This Year (Blessings)" landed on the Billboard U.S. Afrobeats Chart at #35.
In 2022, Limoblaze hosted Becca Folkes and many other artists in the space for an Afrogospel Showcase as he announced his presence in London, which sold out within three days. With these three artists' top markets including London, Lagos, Paris, Atlanta and Nairobi, it's clear the worldwide Afrogospel movement has only begun, and "My Matter" will unite across continents.
Limoblaze has also collaborated with Christian music staples such as Lecrae, Travis Greene, Ada Ehi, Da Truth. With several bodies of work over the years under his belt, including 6 albums; Blind (2016), Before Now (2018), Afrobeats Rap and Jesus (2019), Bridges (2020), and God's Favourite Baby (2021), Sunday In Lagos (2022), he continues to elevate the afrobeat sound he is so famous for with frequent new releases.
He is a two-time winner of the African Gospel Music and Media Awards (2018, 2019), Crystal Awards Best International Act Award Winner (2019), and Premier Gospel Best International Act award winner. Limo says, "My vision is to use music as a platform to build systems that help young Christians gain the tools and guidance that empower them to share the gospel and chase their dreams."
Follow Limoblaze:
Twitter: https://twitter.com/Limoblaze
Facebook: https://www.facebook.com/limoblaze
Instagram: https://www.instagram.com/limoblaze_/
Tik Tok: https://www.tiktok.com/@limoblaze
For more information on Reach Records, please
visit www.reachrecords.com and on social media @ReachRecords.
About Reach Records:
Reach Records is an Atlanta based independent hip-hop label founded in 2004 by Lecrae and Ben Washer. Long before acclaim, awards, plaques, chart positioning, and radio play, the two started the label because they both love hip-hop and Jesus. Reach Records was launched with no strategy, no funds, no big players, but they made big moves! Today Reach Records is a trailblazing label with a roster of nearly 10 artists and a staff of 20 who are unashamed about sharing their faith and passionate about hip-hop. Reach Records is committed to building a movement that combines faith with music and popular culture.
###
For more info on Limoblaze, visit the JFH Artists Database.