KIRK FRANKLIN LAUNCHES NEW SINGLE "NEEDS" AND FATHER'S DAY ALBUM PRE-ORDER
Father's Day New Solo Album Will Be Released on October 6th, 2023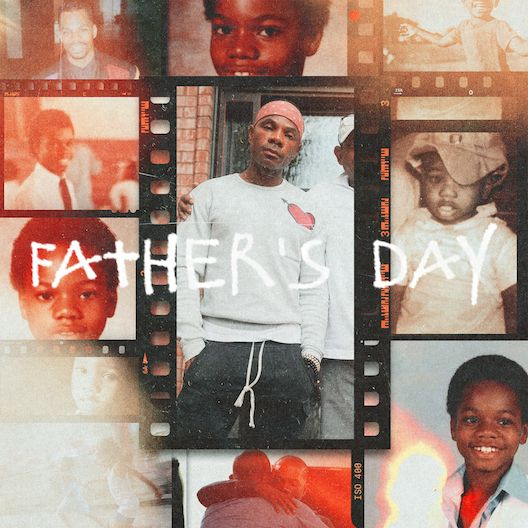 NEWS SOURCE: W&W PR
September 6, 2023
New York, NY (September 6, 2023) - 19-time GRAMMY® Award-winning artist, songwriter, and producer Kirk Franklin has launched a new single "Needs" along with an album pre-order for his upcoming album Father's Day (Fo Yo Soul/RCA). His new album will be released on October 6, 2023 and includes the songs "Needs," "Try Love," and "All Things" available instantly with pre-order now. Father's Day marks Kirk Franklin's first new solo album since the 2019 release of his GRAMMY-winning album LONG LIVE LOVE.
In addition to releasing a new visualizer video for "Needs," Kirk Franklin also celebrates a new milestone with his album's lead single "All Things" hitting #1 on the latest Gospel radio charts. Topping the latest charts at #1 on both Billboard's Gospel Airplay chart and the Mediabase Gospel chart, "All Things" is his 10th #1 single on Billboard's Gospel Airplay chart.
Written and produced by Franklin, his Father's Day album features a total of 10 tracks, with other tracks such as "You Still Love Us," "Somebody's Son," and guest appearances from Le'Andria Johnson, Chandler Moore, Tori Kelly, Jonathan McReynolds, Jekalyn Carr, Kelontae Gavin, and Maranda Curtis. Coming up next, Franklin will be sharing a deeper look into his personal story behind this new album, premiering his Father's Day documentary on his YouTube channel on September 15, 2023.
Maintaining a prolific schedule from recording new music, producing on television and live performances throughout 2022-2023, Kirk Franklin co-headlined the popular Kingdom Tour with Maverick City Music in 2022, hosted the third year of his Exodus Music and Arts Festival in May 2023 in Irving, TX, and debuted the dating competition series The One, which he and his wife Tammy Franklin co-hosted and co-executive produced, which aired on TV One this summer. Kirk Franklin will be back to performing on tour this month, kicking off The Reunion Tour with The Clark Sisters, Israel Houghton, David and Tamela Mann, and Tye Tribbett on September 28, 2023 in Bridgeport, CT. The tour will continue across the country as well as Toronto, Canada throughout October and November, ending November 24, 2023 in Fort Worth, TX.
Kirk Franklin, "Needs" (Visualizer Video)
https://www.youtube.com/watch?v=RElUMhchPzs
Kirk Franklin, Father's Day (Album Pre-Order Available Now): https://KirkFranklin.lnk.to/FathersDayPR
Kirk Franklin, Father's Day Tracklist
Welcome Home
Try Love
All Things
Needs
You Still Love Us
Listen
Unconditional (withLe'AndriaJohnson)
Again (withChandler Moore, Tori Kelly, Jonathan McReynolds, Jekalyn Carr)
Again & Again (withKelontaeGavin, Maranda Curtis)
Somebody's Son
ABOUT KIRK FRANKLIN:  
Kirk Franklin is a 19-time Grammy Award-winning artist, songwriter, and producer. After more than 30 years of countless hits and success at bridging Gospel, R&B, Hip-Hop and Pop music together, Franklin continuously creates a sonic compass for everyday culture and curates a moment whenever and however he can to keep the message of the Gospel moving forward. With epic collaborations with artists including Mariah Carey, Khalid, Lil' Baby, Chance the Rapper, Kanye West, Justin Timberlake, Justin Bieber, Demi Lovato, Michael Jackson and Wyclef Jean, Franklin's impact doesn't just stop at the charts. He works to promote the growth and development of young artists by hosting a summer camp for aspiring artists and musicians called Camp Lotus. And he supports non-profit organizations including, Compassion International and St. Jude Children's Research Hospital. While Franklin is committed to helping the community, he is also passionate about making sure that Gospel music continues to reach new heights and larger audiences. In March 2023, Franklin made history by spending 100 weeks at #1 on Billboard's Gospel Songwriters chart and becoming the first artist to reach the 100-week milestone on any Billboard songwriters chart. In addition to music, Franklin has his own channel, Kirk Franklin's Praise, on SiriusXM and has executive produced several film and television projects including Kingdom Business on BET and Kirk Franklin's A Gospel Christmas and Kirk Franklin's The Night Before Christmas on Lifetime.
Connect with Kirk Franklin:
Website: https://www.kirkfranklin.com/
YouTube: https://www.youtube.com/user/realkirkfranklin
Facebook/Instagram: /kirkfranklin
TikTok: @thekirkfranklin
###
For more info on Kirk Franklin, visit the JFH Artists Database.