BASECAMP Make Their Debut with "ALL CAPS" October 6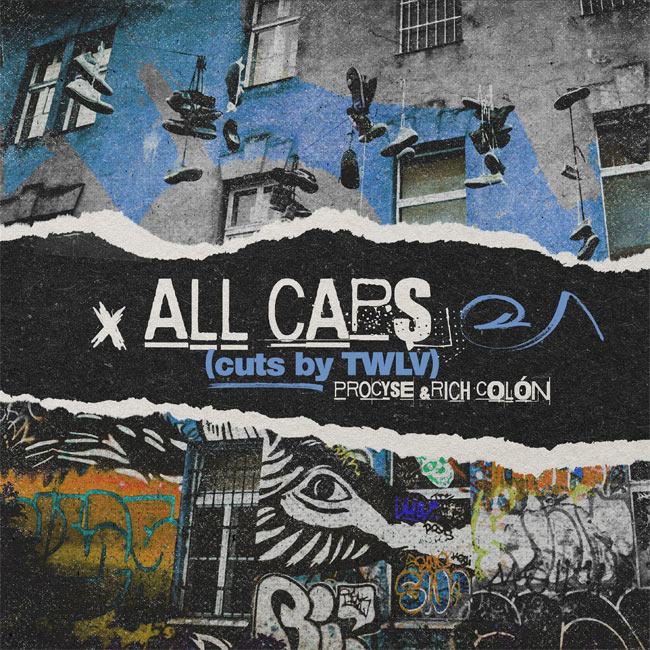 NEWS SOURCE: FIVETWENTY COLLECTIVE PR
October 5, 2023
Denver, CO; Detroit, MI - "For the Lord is the great God, the great King above all gods. In his hand are the depths of the earth, and the mountain peaks belong to him. The sea is his, for he made it and his hands formed the dry land." [Psalms 95:3-5]
We are not to stay hidden in the darkness. We are called to bring the light that we have been given to the world. As proclaimers of The Good News, it is our duty to speak God's truth boldly. It is not something that simply gets slipped in to fill the page; it is a message that is meant to be seen in ALL CAPS.
Introducing BASECAMP
Emcees Procyse (Colorado) and Rich Colon (Michigan) have come together to be known, collectively, as BASECAMP.
With a friendship that spans more than a decade, the Christian Rap duo have collaborated on many songs over the years. Now, instead of simply featuring on each other's records, they are embarking on their first joint effort.
ALL CAPS is the lead single from BASECAMP's upcoming EP.
The record also marks the debut of Rich Colon as an official artist of Polished Arrow Music, news that was recently shared via the indie imprint's Substack.
ALL CAPS is a hard-hitting ode to hip-hop that reminds the world how big our God is.
About ALL CAPS
ALL CAPS features production from acclaimed Menace Movement artist Knaladeus as well as cuts by TWLV.
Packed with intoxicating samples and convicting bars, the record is a perfect introduction to what Pro and Rich bring as a duo. The two not only complement each other sonically, but they also push each other lyrically to bring their individual A-games to wax.
The record may not have a pop hook that caters to radio's top-40, but what it does have is a sound that is certain to command the attention of deejays and hip-hop heads from the first note.
ALL CAPS is a great addition to your Gritty and Classic Hip Hop playlists.
Support BASECAMP: Procyse Instagram | Rich Colon Instagram
Song Details
Title: ALL CAPS

Artist: BASECAMP (Procyse, Rich Colon)

Release Date: October 6, 2023

Label: Polished Arrow Music

Production: Knaladeus

Engineering: Illustrate

Cuts: TWLV
About Procyse
Denver artist Procyse has always been inspired by the need to convey truth via music. Procyse boldly combines his heart for the gospel with his music in an effort to spread hope among the hopeless through a gritty, boom-bap sound.
About Rich Colon
Rich Colon, formally of FLIGHTSCHOOL, has been putting in work in the CHH scene for years. He infuses hard-hitting lyricism with a new school sound. After stepping away from music to start a church in Detroit, Rich is returning to his gritty, boom-bap roots as the newest artist on Polished Arrow Music.
###