Jason Gray's Car Was Stolen, but Returned with the Little Help from His Record Label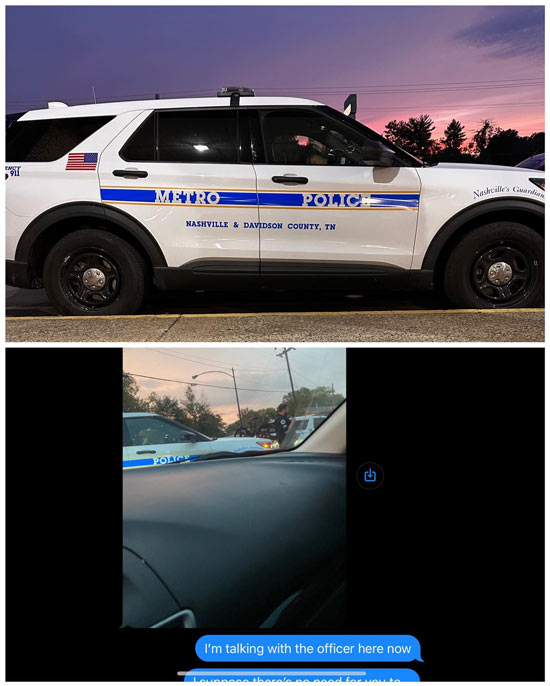 NEWS SOURCE: Jason Gray
October 12, 2023
Centricity Music's Jason Gray had his car stolen yesterday, but was able to get it back - thankfully - with a little help from someone who works at Centricity.
"A quick trip to the gym turned into a 3 hour ordeal when my car was stolen tonight," wrote Gray on Facebook.

"The first pic is me waiting on the curb as the police arrived.

After calling the police, I realized that my guitar pedalboard was in the car and had an AirTag in it, and sure enough, I could spot where my car was. So as I waited for the police to come, my buddy @korydoeslife did the act of friendship of the year and drove to where it was, which was a really rough part of town. I'm not sure what he would've done if he'd spotted the thieves, but thankfully he found a police officer there, and together, with me texting updated AirTag info, tracking my car from one place to the next, they found it. The second pic is my [friend] Kory texting me a shot of them finding my car.

My keys are gone, and my wallet was in the car, so… I'll have to get new keys made, then get to the impound and hopefully retrieve my car tomorrow. Here's hoping they left my wallet with my ID so I can rent the car I need to rent in MSP on Friday… I imagine I'll spend most of tomorrow sorting all this out, but all things considered, the story ended pretty well.

Lesson learned: Put an AirTag in your vehicle! Consider this my PSA.

Shout out to my buddy Kory. Wow. Thank you, thank you. And also to @nashvilletnpolicedepartment."
Whew! It helps to work with great people! Be on the lookout for a new album from Jason dropping on November 17th, titled
Land of the Living
. More info on that soon!
###
For more info on Jason Gray, visit the JFH Artists Database.