IT'S WANDE VS. BLANDE IN HER NEW DOUBLE SINGLE "STEPPIN IN THE LIGHT"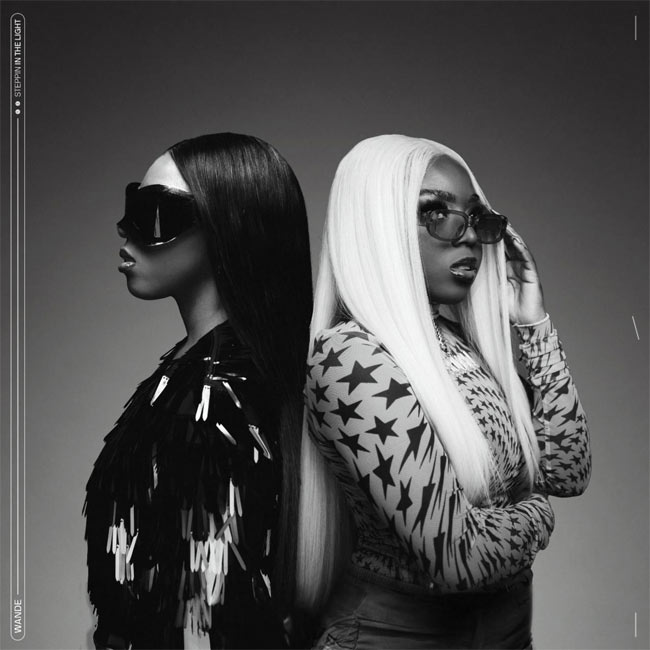 NEWS SOURCE: Reach Records
October 13, 2023
October 13, 2023 (Atlanta, GA) - Wande vs. Blande: pick your side. In her new double-single, "STEPPIN in the LIGHT" Wande plays into the dialogue between herself and the duality of her personality while solidifying her evolving sound we've heard throughout 2023.
Stream "STEPPIN in the LIGHT" here.
With her sixth new release in 2023, Wande continues to showcase excellence and range from straight rap on "STEPPIN" to new soundscapes infused with R&B and POP on "IN THE LIGHT." All the while, never compromising her bold message to the WIN-GANG, her fanbase: you were made to WIN big for a greater purpose, leaving past mistakes behind but boldly steppin' into the future with confidence for God.
"IN THE LIGHT is the call to be your full self — to come alive, be confident, and shine your light; not dimming it or shying away from anyone," says Wande.
Who is Wande? Who is Blande? Some might initially think that Blande is an opposing alter ego to herself but, that is not the case. Wande and Blande are all encompassing of who Wande is capturing the duality of her personality. One one hand Wande is down to earth, calm and curious and at the same time she is bold, funny and animated. Wande and Blande capture the essence of both and also very distinctly show up in the music as Wande explores R&B, pop and Electronic sounds as well as offering the hard hitting rap records her fans came to know her as early in her career.
The release of "STEPPIN in the LIGHT" follows the success of Wande's previous singles, including "Wild & Free" ft. DOE, "Encore" ft. Toyalove, "Mo'wanbe" ft Limoblaze, "YOU" and "WINNING," making it a big year for Wande as she continues to be consistent and grow as an artist. Not only that, but Wande's explored new ways of expressing herself creatively this year launching her first podcast "The Winners Circle" with Erinn Knight and Naij Lapri with the goal of redefining what it means to win. You can tune into The Winners Circle podcast here.
At the beginning of this year, Wande shared: "I desire for this next era of music to be energizing, exciting, and an unforgettable moment that influences a generation to desire to live a wholesome life while still retaining their humanity and personality". She says, "I also want this music to be a blueprint of representation for people who want to see what it looks like to win without compromising your values." Looking back, Wande has done just that by being a leader in her community, an example of the love and grace of God to those around her and continuing to to create and build up new creators.
For more information on Wande and her music, visit her website at www.omgitswande.com.
Stay Connected with Wande at:
For more information on Reach Records, please
visit www.reachrecords.com and on social media @ReachRecords.
About Reach Records:
Reach Records is an Atlanta based independent hip-hop label founded in 2004 by Lecrae and Ben Washer. Long before acclaim, awards, plaques, chart positioning, and radio play, the two started the label because they both love hip-hop and Jesus. Reach Records was launched with no strategy, no funds, no big players, but they made big moves! Today Reach Records is a trailblazing label with a roster of nearly 10 artists and a staff of 20 who are unashamed about sharing their faith and passionate about hip-hop. Reach Records is committed to building a movement that combines faith with music and popular culture.
###
For more info on Wande, visit the JFH Artists Database.