THUNDERSTORM ARTIS RELEASES NEW SINGLE "SCARED TO LOVE"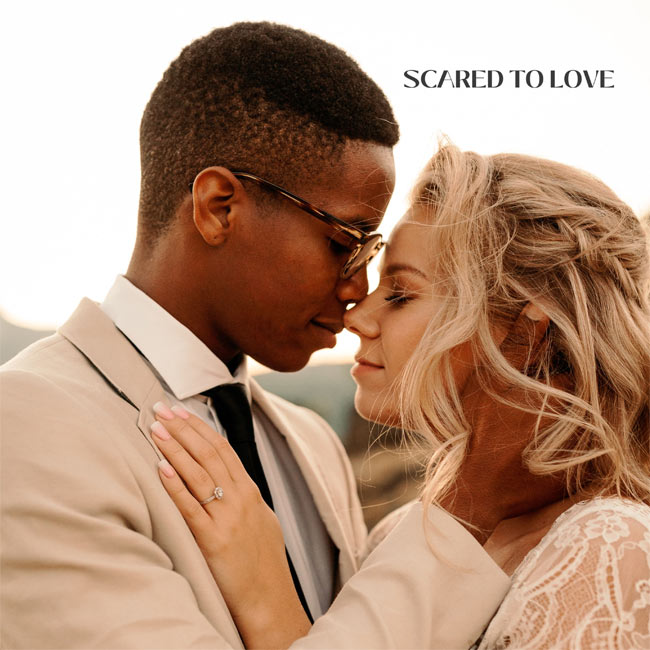 NEWS SOURCE: Brooklyn Basement
October 23, 2023
Today, Nashville-based singer-songwriter Thunderstorm Artis has unveiled his latest single, "Scared to Love," a song about finding your soulmate. "'Scared To Love' is my most vulnerable and transparent song yet, I wanted to write from a place that just felt raw and real," he explains. "And then I began to write this song. It's easy to fall in love with someone, but the real work is found in the staying in love part. In the beginning stages of my relationship with my wife, I was truly afraid of sharing all of my baggage with her," he continues. "I was scared that if she knew the broken man I used to be, maybe she would have chosen a different life."
Artis has released several tracks over the last year - "Take Me To The Fire," "Stronger," which was featured on "Grey's Anatomy," "Surprise," and most recently, "Stand Up Eight." Artis, the second runner-up on season 18 of The Voice, is known for making music that strengthens the heart and awakens the soul. Since then, he has toured with Jack Johnson, Train, Jewel, the Zac Brown Band, and has become a mainstay at Wanderlust festivals throughout North America.
LISTEN: "STAND UP EIGHT"
LISTEN: "SURPRISE"
LISTEN: "STRONGER"
LISTEN: "TAKE ME TO THE FIRE"
Born into an exceptionally musical family—his father Ron was a Motown session player, while his mother Victoria toured as a backup singer for the likes of Lena Horne—Artis grew up in Oahu and started playing drums at age nine, later taking up piano, guitar, and harmonica. Although he'd dabbled in songwriting throughout his childhood, he found a whole new sense of artistic purpose after using music to cope with the sudden death of his father. Raised on everything from jazz to country to classic soul singers like Sam Cooke and Marvin Gaye, he immersed himself in sharpening his songcraft and soon began touring extensively with his older brother, acclaimed singer/songwriter Ron Artis II.
In bringing his latest output to life, Artis worked in Los Angeles with producers John Alagia (NEEDTOBREATHE, Lukas Nelson & Promise of the Real) and Jesse Siebenberg (Lissie, Blue Sky Riders) and in Nashville with producer Dan Agee (Jessie James Decker, The Cains). Spotlighting the stunning range of his voice more fully than ever before, each song matches his nuanced reflection with a newly expanded sound. "There's been a lot of change for me over the last few years," he says, "and this music is an embodiment of who I am now."
For Artis, the work of writing such revelatory songs has become its own form of sustenance. "From a very young age, music has been like an anchor for me; I really don't know where it'd be without it," he says. "At this point, I don't go anywhere without my guitar—because if I do, I feel like there's a part of me that's missing." But for all the fulfillment he finds in songwriting, Artis always keeps an eye toward the potential impact on his audience. "I believe that artists have a responsibility to explain what they're feeling and put it into their art so that others can understand themselves better," he says. "So even though I hope my songs give people a better sense of who I am as a person, I also hope the music makes them feel stronger and helps them to grow. I hope it shows them how to love one another, and how to love themselves."
CONNECT WITH THUNDERSTORM ARTIS:
WEBSITE | FACEBOOK | TWITTER | INSTAGRAM | YOUTUBE | SPOTIFY
###