Lacey Sturm Announces Wildly Anticipated Sophomore Album, Kenotic Metanoia
The former Flyleaf vocalist's second full-length album will release November 17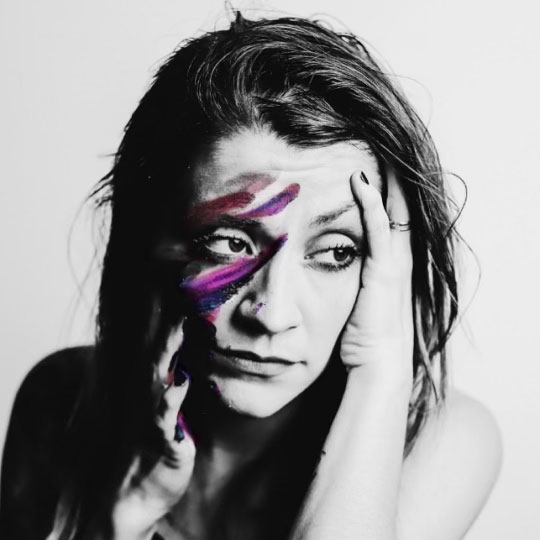 NEWS SOURCE: Transparent Media
November 3, 2023
FOR IMMEDIATE RELEASE — Grammy-nominated artist and former lead vocalist of Flyleaf, Lacey Sturm, is set to release her wildly anticipated sophomore solo album, Kenotic Metanoia, on November 17, 2023. Preorders officially launched today:
https://bio.to/laceysturm
As the official follow-up to her Billboard Topping debut album, Life Screams, in 2015, Lacey Sturm's return offers a deeply personal look into a matured season of the singer's storied career.
"All these songs have been for my own heart," Lacey offers. "When David sings the Psalms, a lot of the time he's telling his soul what to do. That's me too in this: telling my soul, singing what I know to be true."
Kenotic Metanoia is defined by Lacey Sturm's distinctive scorching vocal tones, married with husband Josh Sturm's broiling guitar riffs. The result is an album that promises to deliver on consistently heating fan hype.
The album also follows a successful summer of Flyleaf reunion dates, featuring Lacey at the band's helm. With major appearances at festivals like Sick New World and Rockfest, Flyleaf proved that their fanbase is as moved as ever by their emotive hard rock.
"Kenotic Metanoia" will be available on all major streaming platforms and in physical format.
For more information about Lacey, visit laceysturm.com. Pre-aave Kenotic Metanoia Here: https://stem.ffm.to/kenoticmetanoia
###
For more info on Lacey Sturm, visit the JFH Artists Database.