LIMOBLAZE RELEASES NEW SINGLE "OVER" FT. ELLE LIMEBEAR AFTER TRENDING ON SOCIAL MEDIA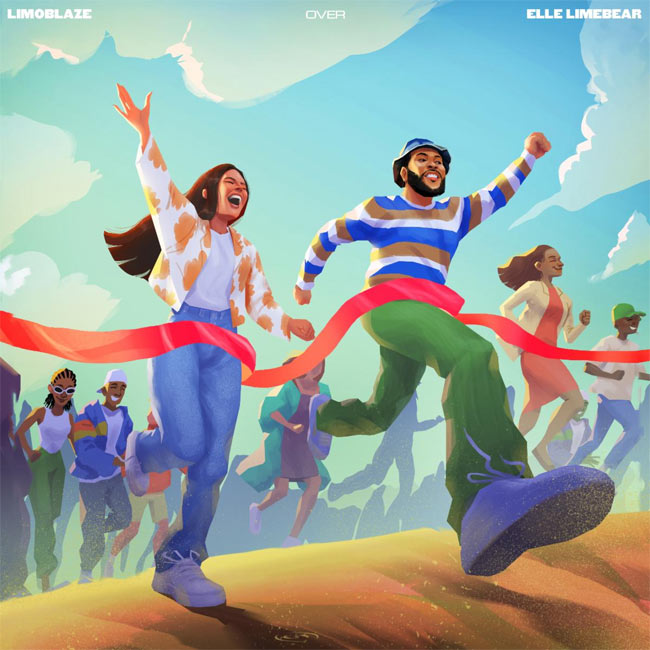 NEWS SOURCE: Reach Records
November 17, 2023
November 16th 2023, Anxiety. Fear. Worry. Addiction. "It's all over," says Limoblaze with his latest single, "Over" ft. Elle Limebear. Marking their first collaboration to date, the anticipation is high as the song has already been trending on social media for over two weeks with thousands of creates with the song on TikTok and Instagram. Declaring victory over difficulties plaguing a digital age marked by comparison and the highest rates of anxiety across the world, Limoblaze and Elle are hoping to remind the world that God is with you in the midst of it and His plans for you are good.k from a place of faith in victory over it.
Listen to "Over" now here.
On the most recent episode of "The 116 Life," Limo talks with Reach Records SVP of A&R and host of the show about his greatest desire beyond putting out uplifting music saying, "The theme throughout my music this year has been dependency on God." He continues, "God did not promise us a problem free life, but He did say he would be our peace within that storm. I know I can cast all of my cares on a God who is loving." With this new single, Limoblaze continues that narrative.
Carrying a spirit of community and joy, this song is supported by captivating, worshipful vocals from Elle Limbear alongside Limo's declaration of victory over his circumstances through God's work in his life. All of this gracefully curated over Limo's afrobeat sound with production by Tbabz, Hillsplay, and Lasanna "Ace" Harris. "This is a song about breakthroughs. It is a declaration that God is a faithful Father who has already won the victory for us. We can trust in Him no matter what difficulties we have in front of us," says Limoblaze. "It was a joy to finally work with my friend Elle Limebear and we're excited to see how this song is already impacting people and what more it will do."
This is his 8th single this year following the release of songs like "Put It On God" ft. Annatoria, "Pretty Day" ft. Madison Ryann Ward and "My Matter" ft. Victor Thompson and Becca Folkes... and may just be his best yet! Despite seeing success through trending on social media with songs like "Jireh (My Provider)" and "Desire" or being named a Rising Artist To Watch by Tidal, Limoblaze is faithful to releasing new music consistently with the aim of helping young christians be empowered to share the gospel and chase their dreams.
Limoblaze has also collaborated with Christian music staples such as Lecrae, Travis Greene, Da Truth, KB and more. With several bodies of work over the years under his belt, including 6 albums; Blind (2016), Before Now (2018), Afrobeats Rap and Jesus (2019), Bridges (2020), and God's Favourite Baby (2021), Sunday In Lagos (2022), he continues to elevate the afrobeat sound he is so famous for with frequent new releases.
He is a two-time winner of the African Gospel Music and Media Awards (2018, 2019), Crystal Awards Best International Act Award Winner (2019), and Premier Gospel Best International Act award winner.
Follow Limoblaze:
For more information on Reach Records, please
visit www.reachrecords.com and on social media @ReachRecords.
About Reach Records:
Reach Records is an Atlanta based independent hip-hop label founded in 2004 by Lecrae and Ben Washer. Long before acclaim, awards, plaques, chart positioning, and radio play, the two started the label because they both love hip-hop and Jesus. Reach Records was launched with no strategy, no funds, no big players, but they made big moves! Today Reach Records is a trailblazing label with a roster of nearly 10 artists and a staff of 20 who are unashamed about sharing their faith and passionate about hip-hop. Reach Records is committed to building a movement that combines faith with music and popular culture.
###
For more info on Limoblaze, visit the JFH Artists Database.