Run51 Releases "Wonderful Christmas" Single
New EP Coming November 24th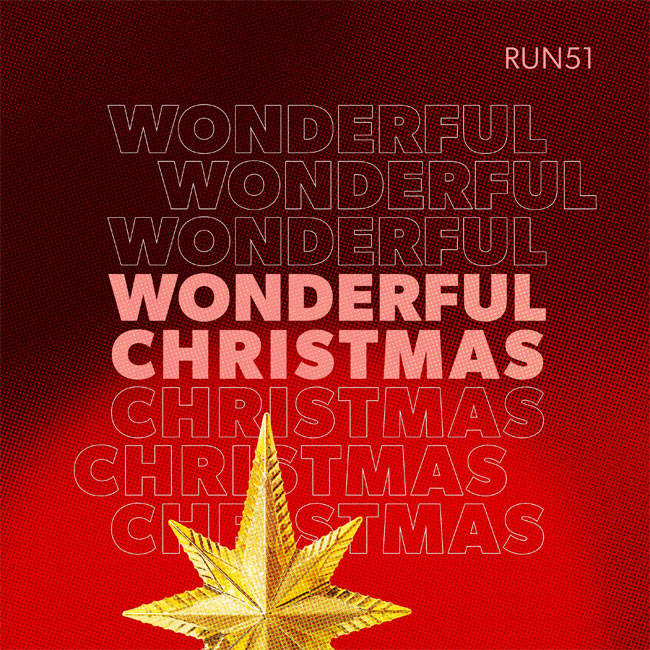 NEWS SOURCE: DREAM Records
November 17, 2023
Los Angeles, CA (November 17th, 2023) — Today, Run51 releases their first song from their upcoming EP, "Wonderful Christmas" on DREAM Records available on all digital retail and streaming service providers. Produced by Jeremy Green and co-written by Chaz Miles, Jason Burris, Jeremy Green and Mesie Augustine, the song is perfect mix of both Gospel and Pop, and shares in the warmth, joy and love in it's lyrics.
"Christmas is such an incredible time of the year. Typically there is a shift in focus and the energy of the daily grind of life eases up and many people choose to see life through a more compassionate and generous lens. We wanted to capture some of that joy and celebration and highlight the things that make Christmas Wonderful. Let's not miss the moments we share. Let's allow love and care to transform our world. And remember being generous includes giving to others but also giving love and hope through the message given to us by Emmanuel." - Run51
Their new EP also titled Wonderful Christmas releases next Friday, November 24th.
Listen or buy "Wonderful Christmas" here:

Connect with Run51:
Web | Facebook | YouTube | Instagram | TikTok


ABOUT RUN51
In 2003, Jason "JB" Burris graduated from Colorado State and made a choice to become a stateside missionary who's focus was to use music to connect and relate to people. His desire was also impact people and share life changing truths he learned from faith, love and forgiveness. The mission started as JB began to play in bands and meet friends who had similar interest and backgrounds.
JB first met Jgreen, the bands MD and in house producer, then met one by one some of the most humble and gifted musicians singers and leaders in the country. Chaz, G Whit, Shellz, Jscott, Genie, and Mesie. Run51 members live in 6 different states, leading and performing music regularly. Run51 are friends who became family to collaborate and share a unique and fresh sound. Together we have had incredible experiences from private intimate settings to large arenas. We've connected to teenagers and college students as will as older audiences. The main thing is always the main thing. Our music, our sound, our passion connects people to the life source we have. For Run51, It's more than music. Its the power and purpose behind it.
ABOUT DREAM RECORDS:
DREAM provides artists with a genuine approach to how real artist development should be done. By allowing for a partnership as a business model, DREAM artists empower themselves to develop and carry out a real vision for their lives as they affect other people's lives with their music and message. Incorporating social media, press, radio and touring, DREAM is helping its artists grow together as a family. DREAM was founded in 2008 and has grown into multiple la- bels and a publishing company.
###