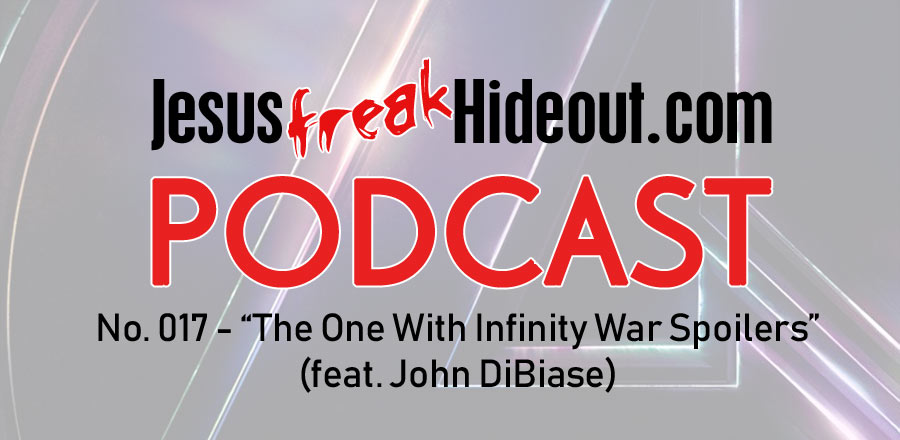 Episode 017
"The One With Infinity War Spoilers"
(feat. John DiBiase)"
**SPOILER WARNING: Don't listen to this podcast if you haven't seen
Avengers: Infinity War
yet and care about spoilers. Here, we freely discuss major plot points (including character deaths and the film's ending) in
Avengers: Infinity War
and other Marvel films.**
Special Guest
:
JFH Founder/Writer John DiBiase
Episode 017
Hosted by: Mark Rice and Chase Tremaine (April 30, 2018)
Featured Movies Discussed:

Avengers: Infinity War
, 2018

Thor: Ragnarok
, 2017

Captain America: Civil War
, 2016
Want to download this podcast?
Click on the download icon

on the Libysn streaming player and save it directly to your computer.
Join us and other JFH Podcast listeners on Facebook in our exclusive
JFH Podcast group
!