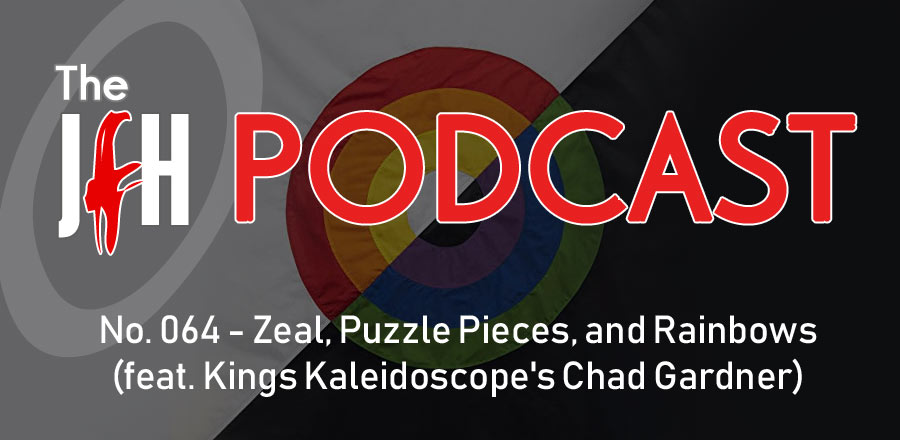 Episode 064
"Zeal, Puzzle Pieces, and Rainbows (feat. Kings Kaleidoscope's Chad Gardner)"
Special Guest
: Kings Kaleidoscope's Chad Gardner
Episode 064
Hosted by: Chase Tremaine
Sponsored by Josh Engler,
It's a Wonderful Life
(Visit
iTunes
)
Featured Albums / Artists Discussed:

Kings Kaleidoscope
Artist Page

Kings Kaleidoscope
,
Zeal
, 2019
Want to download this podcast?
Click on the download icon

on the Libysn streaming player and save it directly to your computer.
If you'd like to be a JFH Podcast
sponsor
, please email Christopher Smith:
christopher [at] jesusfreakhideout.com
or contact him via our
email form
.