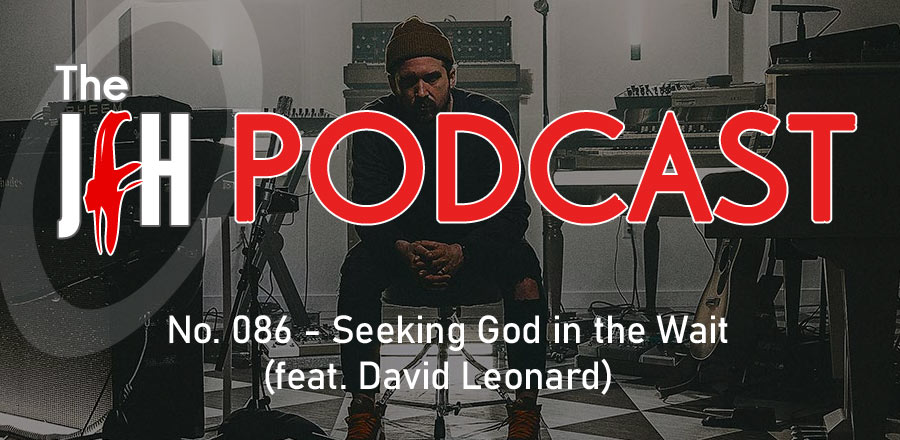 Episode 086
"Seeking God in the Wait (feat. David Leonard)"
Special Guest
: Dsvid Leonard (formerly of All Sons & Daughters, Jackson Waters, and had briefly toured with NEEDTOBREATHE)
Episode 086
Hosted by: Chase Tremaine
Featured Artists/Albums Discussed:

David Leonard
Artist Page

All Sons & Daughters
Artist Page

Jackson Waters
Artist Page

David Leonard
,
The Wait
, 2019
Want to download this podcast?
Click on the download icon

on the Libysn streaming player and save it directly to your computer.
Join us and other JFH Podcast listeners on Facebook in our exclusive
JFH Podcast group
!