Singer/songwriter Brogan Gaskill, with his stripped-down arrangements and rough, soulful voice, gives his new album, Appellation, that intimate coffeehouse vibe that'll make you want to curl up by the fire with a mocha latte. But that doesn't mean the album is always lighthearted. In fact, it often isn't as Gaskill pours his heart out on tracks like "Confession/Anymore" and "Cancer/Maranatha." Unfortunately, a majority of the tracks don't have that transparency and tend to weigh the album down by feeling too similar to each other.
Although the opener, "Rose/Blood Flow," is a pretty song that shows off Gaskill's smokey voice, the next track, "Confession/Anymore," shows how raw and honest he can be about his struggles with lust. His vocals on this track have a definite hip-hop vibe, which works really well with the stripped-down guitar and piano. Both sections of the over-6-minute song start with him feeling trapped by his sin and end with him finding peace and forgiveness in Jesus. The first section concludes with him pleading, "Jesus, have mercy on me," while in the second, Jesus responds to his discouragement by reminding him, "Son, don't you know I'm the only one? / come to me and I'll give you rest."
"Cancer/Maranatha" is an equally powerful track in which the speaker documents the loss of his parents to cancer and the ultimate hope we have in Jesus' return. This track is where Gaskill's lyrics really shine as he poetically describes the pain: "Dear father, I can't believe / sturdy sails turned to dirty thieves / steady trails give way to grief / it seems our time is brief." In the chorus, he alludes to the "cup of suffering" mentioned by Jesus and the prophets, saying, "Our cup may not taste like wine / but our cup's from a hand divine / we'll drink it up as the days go by / they may take your back but they cannot take your spine." The next verse and chorus describe the mother's battle, while the third verse addresses God the Father and looks forward to our future hope: "Dear Father come and bring the day / when broken vessels put on sturdy clay / and all the cancer is put away / and strife gives way to praise."
"Lucy Lou/Whiter Shade" is also a high point. In this track, Gaskill shows off more of his vocal chops and honest lyrics as he sings about a woman in a downward spiral of depression and heavy drinking. Here he embraces his inner Ray LaMontagne as he belts out the lines, "Lucy Lou, tell me / what will I do when you fail me? / who will see me through when you finally go?"
The rest of Appellation, including the folksy "Ida Jane," the gospel-tinged ballad "Canyons/Stay the Road" and the hymn-like "Oh to Know" are solid enough songs, though none of these reach the emotional and lyrical depths of the album's best tracks. Still, even at its slowest moments, Appellation is a refreshing listen and a welcome change from the over-processed and predictable mainstream.
- Review date: 2/3/20, written by
Andrea Hardee
of Jesusfreakhideout.com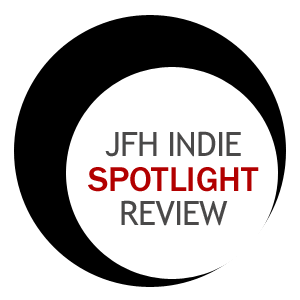 Record Label:
None

Album length:
11 tracks: 44 minutes, 34 seconds

Street Date:
January 10, 2020

Buy It:
iTunes

Buy It:
AmazonMP3
Rose/Blood Flow (4:03)
Confession/Anymore (6:29)
Ida Jane/824 (3:47)
Cancer/Maranatha (3:09)
Lucy Lou/Whiter Shade (2:43)
Fallow/Letters (3:31)
Canyons/Stay the Road (4:03)
Friends/Strangers (3:51)
Dusty/Barren (4:12)
I Am Love/Sewing Machine (4:41)
Oh to Know (4:05)