All too often, records pass us by with no more thought poured into them than a catch of their singles on the radio. Of course, no one could possibly spend time with every release on a given date, but the creative effort given to most records is something that has become increasingly understated in today's culture. Singer/songwriter
Anthony Quails
's full-length debut,
Before the Bright Lights
, is an album that's been on a rougher journey than most. With Quail facing continual rejection from various labels and other time-consuming difficulties,
Before the Bright Lights
has survived the climb atop an incredibly high mountain and has come down with some amazing stories to tell.
Sinister strings that bring to mind Biblical invasions and conquests open the album in a uniquely dark manner. "In the Name of the Lord" is an urgent story of deceptive justice and revelation as Anthony solemnly sings, "I set fire to that temple and burned it to the ground / I took their holy book, convinced that I was right, until I heard those children crying through the night / Singing, "Oh …Keep us safe in the name of the Lord." "Life is a Sea" is a wonderfully vivid song detailing a journey on "a ship full of castaways." The lyrics present an allegory about the harsh course of life that isn't watered down or glossed over.
The songs and stories Anthony tells are often inspired by real-life events. This serves to give the songs a nostalgic feel that's easily likable. Tracks such as "When There's a Mountain" and "The Gold Inside" are great examples of the collision of history and metaphor. The latter is inspired by the California Gold Rush and shows the real treasures are those among and around us. "There are diamonds in the dust, treasure in the hills / Just like every one of us, all the same, but different still."
Musically, Before the Bright Lights' approach to Americana/folk is simple and organic. Although there isn't a lot of variation between songs, they come across as beautifully rich and timeless. "City of Bridges," "John Harvey Walker" and "Back Where You Belong" are just a few of the many highlights worth checking out.
Before the Bright Lights is an excellent album. Featuring redemptive and heart rendering stories colored with an authentic musical backdrop, fans of Americana and folk will find a new treasure to discover over and over again until the light appears once more.
- Review date: 7/23/2016, written by
Lucas Munachen
of Jesusfreakhideout.com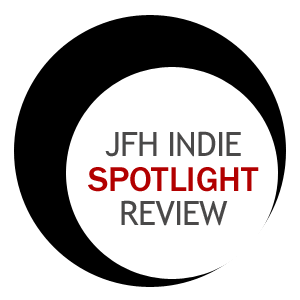 Record Label:
None

Album length:
11 tracks: 46 minutes, 15 seconds

Street Date:
July 15, 2016

Buy It:
AmazonMP3

Buy It:
iTunes
In the Name of the Lord (5:02)
Life Is a Sea (4:16)
City of Bridges (3:18)
When There's a Mountain (3:26)
The Gold Inside (4:27)
John Harvey Walker (4:55)
Acres of Faith (5:18)
The Cattleman Song (3:09)
Back Where You Belong (4:02)
When Love Comes (4:38)
Some Birds (3:44)