I was introduced to the Michigan-based rapper Elohin just last year upon the release of his Boom Bap Soul mixtape. But he's actually been putting out music for over a decade now, growing as an artist with each new release (the song "Come Too Far" is a great history lesson of his work). While the mixtape was a great introduction to his artistry, his newest album, Broken Narrative gives a lot more insight into the man behind the mic.
Elohin doesn't shy away from getting personal on this album. Not everybody who listens will be impacted the same by the lyrical content, but those who share or have shared the same struggles will find themselves relating to these songs. The main theme that carries the album is in the title: a man searching for a fix for his broken narrative, the idea that what we're meant to be in God's will is broken by our sin. It's a topic Elohin covers in tracks like "Freedom" and "I'm Sorry," the latter of which also explores being unfaithful to one's spouse and how marriage is meant to be a picture of the new covenant and our relationship with Jesus. While the concept of the broken narrative is the backbone of most of the album, the title track goes especially deep into it, as Elohin shares a lot about his issues with fatherlessness and how thankful he is that God gave him a chance to meet some of his estranged family and start the healing process. He's not afraid to shed light on the sins of his past, but he's also always careful to remind the listener that Jesus is the One who rewrites our broken narrative.
For those wondering what the album sounds like: you're in for a real treat - if you like hip hop, that is. Elohin's style is reminiscent of the east coast hip hop of the early 2000s, with a little groove and a whole lot of jazz mixed in. The one name that keeps coming to mind as a reference is Jay-Z. But, like with Boom Bap Soul, which was very stylistically similar, I'm also reminded a little of more recent Sho Baraka. The boom bap is strong here, and Elohin's rapping just glides on top of it with ease. There a few instances where he goes double time with his flow, but for the most part, he's much more deliberate, taking his time to get his message across.
In a time where the majority of hip hop is definitely not suited for my tastes, Elohin has now impressed me two years and two albums in a row. Broken Narrative is not only an album with an important message for those searching for an answer to life's woes, but it's also one of the strongest hip hop albums I've heard this year. It's out now wherever you get music, and you'd do well to give it a chance.
- Review date: 9/29/20, written by
Scott Fryberger
of Jesusfreakhideout.com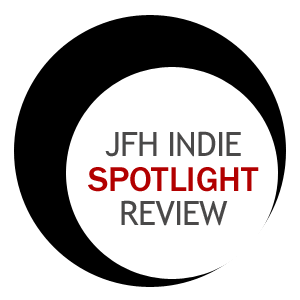 Record Label:
Lon C. Harris / Cf Entertainment

Album length:
10 tracks

Street Date:
August 28, 2020

Buy It:
iTunes
Misconception (feat. Coko Buttafli) (4:24)
Momma Told Me (3:01)
Freedom (3:14)
Dyb (3:16)
Come Too Far (3:56)
I'm Sorry (3:30)
Words of Wisdom (2:47)
Movin' On (feat. Amber Ramsey) (3:24)
I'm Trying (feat. Reggie Williams) (3:57)
Broken Narrative (3:39)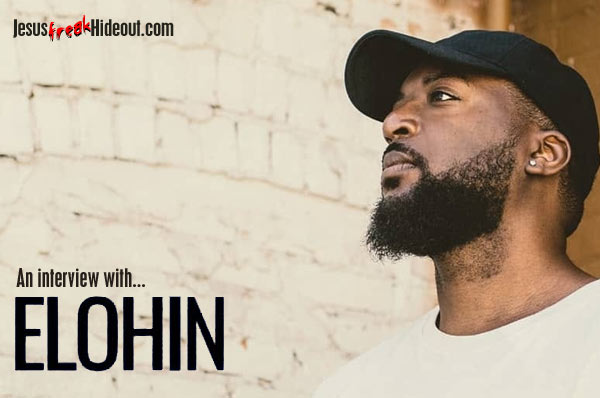 Jesus freak Hideout (Scott Fryberger): There was a quick turnaround time between Boom Bap Soul and Broken Narrative. Was the new album in the works already when the mixtape came out last year?
Elohin: In a way, it was in the works. I had just released my 2nd studio album R 2.0 Let's Continue in summer 2017, so by 2018, I started recording new songs for a new album. The problem was I didn't really have a clear direction on where I wanted to go with it. Then, in late 2018, I got really inspired to record a mixtape, and out of that came Boom Bap Soul. I literally recorded the entire mixtape in 2 months and released it at the beginning of 2019. Somehow, that helped me with the direction for the new album, so I recorded more songs, and by the time I finished up, I was sold on the title Broken Narrative. Since I knew the album would be real personal, it took longer because I had to emotionally dig deep and I didn't want to rush that or leave any stones unturned.
JFH (Scott): How do you mentally and spiritually prepare yourself to release an album with such personal subject matter?
Elohin: Personal albums or songs can sometimes be a challenge to me because I don't know how people will respond to it. Just being honest, I wrote the songs and made the album for me more than I did for other people to hear. Because of that, I have to come to terms with the fact that I may be judged or misunderstood by some people because of how honest and raw the album is. I have to have peace with that and be ok with that. I try to make sure that I'm in a stable place emotionally with the topics I address. No doubt about it, I shed some tears, had some moments of anger and had lots of praying moments while making this album. There were some songs that were so personal to me that I had to run it by some of the people that were in the situation I wrote about to make sure they were cool with it.
JFH (Scott): In what ways are you hoping people connect to this album?
Elohin: I want people to know that they are not alone in the struggles and hurts that life throws at them. I want them to know that just because they have a Broken Narrative, it doesn't mean that it cannot be repaired or healed. I want people to know that they don't have to accept the narrative that people write for them. They can break those narratives by living out who God called them to be.
JFH (Scott): Did you produce each track yourself?
Elohin: I executive produced the album, but as far as actual production on the songs, no I did not produce them. I worked with a few different producers. All of the post-production, mixing and mastering was done by Spechouse out of Atlanta. He's a phenomenal producer and has a great ear for music. He helped to make all the songs flow together cohesively. It was fun working with him. He has worked with some of the top Christian hip-hop artists and is currently on the Billboard charts, so needless to say, a lot went into making this album a success.
JFH (Scott): If you could have any three guest emcees you wanted on your next project, who would you choose?
Elohin: Kendrick Lamar, KB and Eshon Burgundy. Thinking about hip hop in general, I'm a huge fan of how Kendrick rides the beat and puts his words together. His delivery and energy on songs are unmatched, in my opinion. As far as Christian hip hop, KB and Eshon Burgundy pretty much check all the boxes for me in what I like to hear an emcee and an artist do. I don't think that I've ever heard a bad verse from either of them.
JFH (Scott): If it becomes possible, do you plan/hope to do any touring or shows in 2021?
Elohin: I can't wait to start doing shows again so, yes! That is definitely in the plans for 2021. This has been the first time that I have ever released an album and not been able to hit the road and promote it. I miss the stage and interacting with the fans so much!
JFH (Scott): This year has been tough for many people all over the world. What have you been doing to keep your faith in God strong?
Elohin: Honestly, finishing up this album was a huge part of my sanity this year. It gave me something productive to focus on and look forward to. Not to mention that all of the down time allowed me to focus on spending time at home with the fam! It has been a year of recalibration for me, and God has been showing me so many practical ways to step outside of the box and step outside of the norms of what people expect me to do.
JFH (Scott): Do you have anything else you'd like to share?
Elohin: Big shout out to you Scott and JFH for connecting with me to do this interview. Good looking out! Make sure you share and stream Broken Narrative on your favorite digital platform and add it to your playlist. It's a lot of people out there that like raw and real hip hop, so spread the word!