Four years ago, in the midst of the folk movement that spread throughout the music industry, a small band of musicians who called themselves "Lauren Mann and the Fairly Odd Folk" came out of nowhere with an album that far exceeded every expectation I had going into it.
Over Land and Sea
, despite being born into a time of growing musical monotony, was a breath of fresh air that stated that they weren't simply copying trends. Tracks such as "Let's Make Our Escape," Lullaby," and the personal favorite, "Of Life and Death," placed the Fairly Odd Folk firmly on my "artists to watch" list. Fast forward four years and we find
Lauren Mann
continuing to build and improve upon what made her debut so special with her second full-length release,
Dearestly
.
The record begins with part one of a four-part series of interludes, titled "Idyll." This is followed by the optimistic "New Beginning," an acoustic number that almost explicitly recalls the style of her debut. Lead single "Brave Face" continues to build the momentum by leaning towards a smooth pop sound led by a bouncy piano line. The production is wonderful here as it creates the exciting first step on a breathtaking voyage. I'd even argue that the atmosphere borders on tangible; it's that well done. This is only taken further on the next track, "Beautiful Place."
One of the points that make Dearestly so strong is the flow established throughout the record. Sequences such as "Talk of Leaving," "Hibernate" and "I Wanna Know," all usher the album towards a more subdued atmosphere without becoming monotonous. The pop-driven "Make Smooth," and album highlight "St. Lawrence," also segue effortlessly through hopeful contemplation and careless bliss.
Despite the strength of the album's first half, Dearestly's best moments are found on its final three tracks (excluding the interlude, although that's great too). "Show Me the Way" is a dramatic, string-led song about perseverance and the search for guidance. "You Are Fire" is a romantic anthem filled with metaphor and passion, "You are fire I am water / When you're weak I give you strength / You are fire I am water / Elements coming together." "Wooden Heart" closes the record on a beautiful and profound note, "We'll never be really truly free until we let go of the world and all it holds for something more."
By the time the record completed its cycle with "Idyll IV," I couldn't shake the feeling that Dearestly was a folk/pop masterpiece. Everything from the production, the instrumentation, and the atmosphere is well crafted and executed. Although it's a little too early to tell how it will hold up over time, one thing is for certain, this is an album not to be missed.
- Review date: 8/16/16, written by
Lucas Munachen
of Jesusfreakhideout.com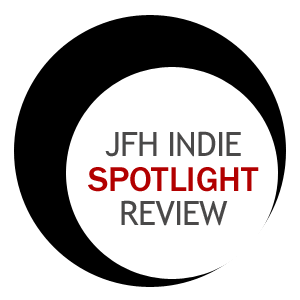 Record Label:
Wildwood

Album length:
16 tracks: 51 minutes, 7 seconds

Street Date:
July 8, 2016

Buy It:
iTunes

Buy It:
AmazonMP3
Idyll I (1:23)
New Beginning (3:40)
Brave Face (4:05)
Beautiful Place (3:06)
Talk of Leaving (2:57)
Hibernate (4:08)
Idyll II (1:21)
I Wanna Know (3:58)
Make Smooth (3:36)
St. Lawrence (3:49)
Idyll III (1:49)
Oregon (5:06)
Show Me the Way (3:21)
You Are Fire (feat. JJ Shiplett) (3:57)
Wooden Heart (3:24)
Idyll IV (1:27)