Chase Tremaine began 2021 with a bang, dropping his sophomore album almost a year to-the-date after his debut, Unfall. Development & Compromise was a strong alternative rock album with a lot of diversity and great songwriting. But feeling that the album wasn't quite what he had envisioned, Tremaine has taken it back to the studio for remastering and additional production, giving his listeners a new and complete version of the album that really feels more like a brand new product than a standard "remastered" or "deluxe edition."
A quick note for those who spent most of the year listening to the original version of this album: these updates and additions really came together to improve upon the album in almost every way you can think. The original D&C was by no means a bad album, but this is definitely the superior version, with extra layers, some new lyrics and extended outros, and all kinds of surprises (like the trumpets in "Shock My Ears"). Even my least favorite track, "Developments," was much more enjoyable this time around. This was no wasted effort.
The album both opens and closes with some brand new material. Starting it off are "Saturday AM" and "I Don't," the latter of which is quickly becoming one of my favorite Tremaine tracks. I have a soft spot for satire, and this song mixes satire with the Biblical principle of examining one's self for flaws. It also deals with legalism and our tendency to make ourselves feel like we're doing alright because we aren't technically breaking rules ("I don't cuss, but I make profane noises / I don't drink, but I make wasted choices / I don't smoke, but I get high incorrectly / and when I pray, I reach God indirectly... what I do, what I do is make believe / that the good in life is found in not breaking the rules"). The closer is basically the exact opposite: an updated version of "The Things We Can't Plan," a song Tremaine wrote for his wedding this past summer. The original version, which released the day before said wedding, was strictly piano and vocals, while the album version expands on the song with cleaner production, drums, more pronounced bass, and guest vocals from his wife, Paige (whose vocals, at times, bear a passing resemblance to Paramore's Hayley Williams). It's a sweet love song about looking forward to their future together, and it's an excellent closing track as well.
Tremaine makes no attempt to shy away from piano- and acoustic-led songs; songs like "Wings Not Made To Fly" and the wonderful "Madison" are not only well-written songs in and of themselves, but undeniable album highlights as well. However, the majority of the album jumps all around the rock and alternative spectrum, from the pop punk-inspired "Wired Side of Content" to the dancey, Jonezetta-esque stylings of "Hello, Zunyko." I also love the driving guitars in "Work Together" and the (forgive me) near-noodling around in tracks like "A Compromise" and "Roethke (First Loneliness)." My favorite track, though - I think - might very well be "Interrogate the Fantasy." Tremaine has been teasing a heavier side (see "Q2FN" and the last two seconds of Unfall's "Cave"), but it comes to fruition with "Interrogate the Fantasy." It's certainly not a metal song by any stretch of the imagination, and it has plenty of milder musical sections, along with some interesting keys and guitars in the closing moments, but Tremaine really pulls out his Thrice and As Cities Burn inspiration for this one, with fierce screams and a darker tone for the chorus, which pays off wonderfully.
The lyrical themes of the album are about as diverse as the music, if not more so. "Q2FN" deals with our natural desire for instant gratification, even at the expense of something bigger God is doing in our lives. Tremaine writes from the perspective of someone being very bold, but cocky, with God: "With big talk, deadlock, I was baited / but called Your bluff when my happiness faded / and I couldn't put in effort anymore / so I said I've got to go / I wouldn't read a letter about You anymore / so I said I've got to go / but I never really knew when what it is You really do / all I wanted was 'quick quick faster now'"). Then there's "Hello, Zunyko," which deals with restraint, specifically with the opposite sex ("We swing and sway for movement's sake, the room is all we share / every perfect chance for kissing you left hanging in the air"), and "Developments," which touches on arrogance and false love ("Your desire for comfort is what you'll blame / but comfort and truth are rarely the same / were you really happy before I came? / At least before me you had no shame / does it make me arrogant to think I know / how to press your buttons just right so you'll love me?"). A lot more ground is covered throughout the fifteen tracks. Some of it requires in-depth listening and some is surface-level, but it's all well-written.
The idea to take an album that had been out for the better part of a year and change it up is ultimately pretty risky. There's always the potential for fans of the original to be disappointed that something they enjoyed no longer exists the way they enjoyed it and had gotten used to it (I can say this from personal experience, such as with the newer version of Emery's I'm Only A Man, which I am not a fan of). But Development & Compromise is such an upgrade in just about every way, taking one of my favorite albums of 2021 and moving it up the list a few places. Tremaine is on record as desiring to release a full-length album every year, and if he maintains this kind of quality, I'm all in.
- Review date: 11/16/21, written by
Scott Fryberger
of Jesusfreakhideout.com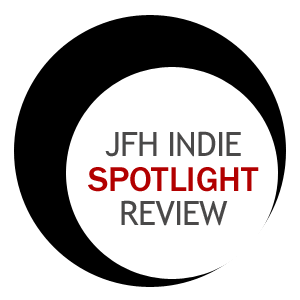 Record Label:
None

Album length:
15 tracks

Street Date:
November 18, 2021

Buy It:
Bandcamp

Buy It:
Other Outlets
Saturday AM (3:19)
I Don't (4:33)
Wired Side of Content (3:02)
A Compromise (3:23)
Shock My Ears (feat. Brendan Dorman) (2:35)
Work Together (2:59)
Developments (3:37)
Roethke (First Loneliness) (4:46)
Fear Not Want (2:47)
Q2FN (4:07)
Interrogate the Fantasy (4:05)
Madison (3:31)
Hello, Zunyko (feat. Daniel Thatcher & Brendan Dorman) (3:30)
Wings Not Made To Fly (feat. Theo MacMillan) (5:19)
The Things We Can't Plan (feat. Paige Tremaine) (3:50)