What do you get when you combine the experimental rock of Mutemath, the ambiance of Sleeping At Last, and the lyrical musings of As Cities Burn? The answer is
Canopy Climbers
' album
Distances
, and it is just as fascinating as this combination suggests.
A delicate piano and staticky synths open the first few seconds of "Far," but it isn't long before the song turns into an upbeat yet chill rocker. The song poetically captures the struggle between the desire to follow God and the desire to run away: "When I'm fast asleep I run away / Please take me far from this place." Just after the halfway mark, the song almost completely fades out, but not before the piano and synths from the intro sweep in at the last second. The drum beat is layered back in slowly, which builds to a beautiful bridge and one more chorus. It is an excellent opening song, setting a high standard for the rest of the 13 tracks, and thankfully, they all deliver.
In fact, most of the songs on Distances achieve musical perfection, and the few that don't are very close. On "Break," Corey Nelson's soothing voice, a shuffling drum loop, and some airy guitar licks all work together to create a captivating soundscape. The fun rock song, "Painting," is driven by a baseline and guitar riffs that will keep you smiling all day. Perhaps the best cut off the album is "Robbers," which calls out those who have deceived themselves into abusing the Church for their own personal gain. The music on "Robbers" is just as intriguing as the convicting lyrics, with its swirling synthesizers and drums that bounce from left to right, making full use of the stereo format they were recorded in. (Shameless promotion alert: you can find "Robbers" for free on the JFH compilation Vol. 2 here).
But this is more than a collection of exceptional songs. Everything about this album is designed to enhance the creative whole of the project, and because of that, it reaches a level of cohesiveness that is typically only found on concept albums. There is not a single detail in this project's 50 minutes that has not been carefully and skillfully executed from the seamless song transitions to the way that "Lazurus," "Follow," and the album artwork all build off of each other. When all is said and done, Distances is nothing short of a masterpiece. Canopy Climbers is going places and it is extremely exciting to think what their future could hold.
- Review date: 11/25/14, written by
Christopher Smith
of Jesusfreakhideout.com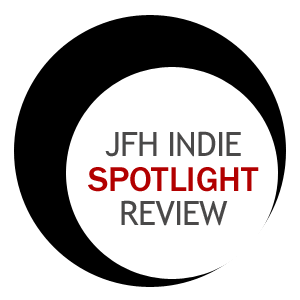 Record Label:
None

Album length:
14 tracks: 49 minutes, 52 seconds

Street Date:
March 18, 2011

Buy It:
iTunes

Download It:
AmazonMP3
Far (4:08)
Lazarus (4:13)
Break (4:34)
Over (3:28)
Choke (3:25)
Chose (1:28)
Painting (4:16)
Follow (1:14)
Crummy (3:17)
Robbers (3:02)
Rope (4:37)
Release (1:13)
Mute (4:51)
Key (6:06)