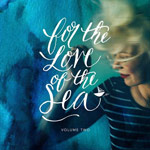 Shaylee Simeone
For the Love of the Sea, Vol. I + II
Street Date:
March 8 / November 4, 2016
Style:
Indie Pop
Official Site:
Official Website
Buy It:
iTunes
(Vol. I)
Buy It:
iTunes
(Vol. II)
Shaylee Simeone is an indie pop artist looking to make an impact on today's CCM scene. Shaylee is already quite accomplished as she has won several songwriting competitions. On top of that, her debut EP, Strange Bird, even broke into the top ten of the iTunes Singer-Songwriter list. Simeone takes inspiration from many artists such as Taylor Swift, Imogene Heap, Brooke Fraser, and Ellie Goulding. While these artists are listed as personal influences, you can also hear shades of someone like Regina Spektor, both vocally and musically.
For the Love of the Sea Vol. 1 released in March of 2016, with Vol. 2 to follow early next month. For this review, we are looking at the entire collection from both volumes. Simeone's voice is definitely enchanting, and the beats and songs themselves are quite catchy. Admittedly, I can be pretty picky with pop music, but I found myself engaged throughout listening to this collection and wondering what the next song had in store.
Perhaps what I like most about Shaylee is that she is an actual songwriter who plays an instrument. Much of today's pop music is littered with singer-performers, but Simeone actually writes her own songs and plays an instrument. While most of the tunes are covered with a slick pop sheen, the talent she has shines through.
Shaylee Simeone really has the whole package and it's honestly a bit puzzling that she hasn't received more recognition at this point. Fans of pop music, the artists listed above, or even a singer like Ellie Holcomb should certainly find something to enjoy on For the Love of the Sea. For my ears, "To Bear," "First Winter's Snow," "Until the War is Over" are easily favorites. If you enjoy these songs, be sure to check out Shaylee on Noisetrade for a listen to some of her older material.
- Review date: 10/14/16, written by
Michael Weaver
of Jesusfreakhideout.com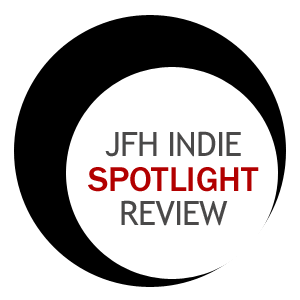 Record Label:
None

Album length:
10 tracks

Street Date:
March 8 / November 4, 2016

Buy It:
iTunes
(Vol. I)

Buy It:
iTunes
(Vol. II)
Oh, Let Go
Wayside (Feat. Jake Etheridge)
The Art Of Being Honest
To Bear
First Winter's Snow
Take Your Name
Until the War Is Over
For You, For Me
My Way Home (feat. Jillian Edwards)
Without Saying It