The Protest (formerly Protest for Pluto) is a five-piece hard rock outfit in the vein of bands like Disciple and Pillar. The band is releasing their first full-length record since their name change and they have recruited Dove Award Winning producer Travis Wyrick to do so. Game Changer marks not only a stronger focus for the band spiritually, but also a much more polished sound musically and vocally.
The album kicks off with the solid riffing of "Reinvention," and with it, plenty of energy. The lyrics are sung as a prayer to God to be recreated in Him. Singer Josh Bramlett has obviously been working on his screams as they sound much better and crisper as he belts them out. While "Reinvention" is a solid opener, "Resist" may be the album's best track. While most of the song is the same rock formula found on the rest of the album, almost two minutes in, it takes on a Powerman 5000 vibe that works really well for the band. "Don't Waste Time" and "Throw the Roses" (about dying to sin and self) are two more solid rockers that lead up to the double dose of guest Noah's found on the disc.
First up is "Chambers," a retread of previous work that now features Noah Henson from Pillar. The revised and updated version sounds much better than the original and Henson's solo is a nice touch. The next part of the Noah-featured songs is "Spotlight" and features Brad Noah (formerly of Disciple). "Up From the Fall" is the only slow track on the album and it revolves around depression and suicidal thoughts, offering the hope in Christ as a better alternative. It's a simple yet powerful message that God is always there. The final track is a cover of the Phil Collins classic song "In the Air Tonight." It's dangerous ground to cover a song like this, but they do an admirable job. While Nonpoint's version may be a superior rock recording, this arrangement can still be considered a success.
After gaining some national exposure on the Words and Worlds Tour with Sent By Ravens and Nine Lashes, The Protest are swinging for the fence. Excellent production from Wyrick, higher-quality songs, and a couple of top notch cameos should have The Protest poised to break out of the independent underground. The album is far from perfect, but there aren't any stinkers here either. If you are looking for something to listen to while waiting for Disciple's new album, The Protest's comparable sound should tide you over nicely. You may even find it to be a bit of a "game changer."
- Review date: 8/23/12, written by
Michael Weaver
of Jesusfreakhideout.com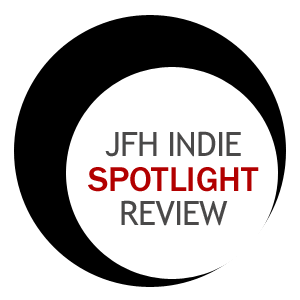 Record Label:
None

Album length:
10 tracks: 35 minutes, 48 seconds

Street Date:
August 28, 2012

Buy It:
AmazonMP3
Reinvention (3:30)
Resist (2:58)
Don't Waste Time (3:58)
Throw the Roses (3:01)
Chambers (feat. Noah Henson) (4:10)
Pull Me Away (3:22)
Spotlight (feat. Brad Noah) (3:45)
Up from the Fall (2:49)
We Will Rise (4:07)
In the Air Tonight (4:08)