Indie rockers LastWatch are looking to make a big splash in today's scene. They may be a small band from Palm Beach, but they managed to hook up with the well-known Travis Wyrick to produce their chunky rock debut, Leave a Light On. These newcomers have been out touring and trying to make a name for themselves since the January, 2013 release of their debut album. The band recently came off of a tour featuring Tooth and Nail's Nine Lashes and, former Hawk Nelson frontman Jason Dunn. The female-fronted band will likely draw stereotypical comparisons to those like Fireflight or Icon For Hire, but musically, LastWatch is much more modern rock in sound.
"Long For You" kicks the record off nicely and it doesn't take long to realize that this isn't just another "girl rock band." The guitars are chunky and the music sounds similar to something Nine Lashes or RED would do -- this is undoubtedly Wyrick's handywork. The title track follows and sounds just as good. The remainder of the album carries a similar vibe with tracks like "The Countdown" and "In His Hands" also highlighting the record. There are lightly implemented electronic elements throughout, but they aren't overbearing, nor do they feel forced. The album, however, might actually be at its best when it slows down. "Guiding My Way" has a nice opening chorus and captures singer Ashley Miller's soaring vocals perfectly. "Somehow" is so simple lyrically, yet it's powerful and relatable. Ashley ponders why God loves her so much despite her failures and shortcomings. Though it's not understood, she realizes that none of it is about her; it's only about God.
Looking over the landscape of Christian music, and the niche of the female-fronted band, LastWatch find themselves in excellent shape. With Lacey dropping out of Flyleaf, LastWatch may very well have the most potential out there. The band carries a straight-forward modern rock sound and basically none of the cliches found with some other female-fronted bands; they are actually more comparable to a group like Gretchen than anything released in recent years. Hopefully with some touring and hard work, LastWatch will find themselves on the big stage and rewarded for following God's plan of giving up successful careers for His ministry. Their high-energy live show is definitely worth checking out if they come to your home town.
- Review date: 2/13/14, written by
Michael Weaver
of Jesusfreakhideout.com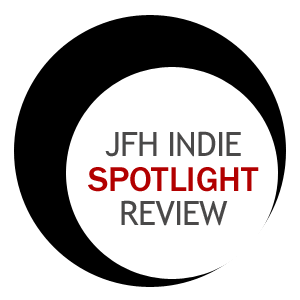 Record Label:
None

Album length:
10 tracks: 34 minutes, 22 seconds

Street Date:
January 31, 2013

Buy It:
iTunes

Buy It:
AmazonMP3
Long for You (2:52)
Leave a Light On (3:10)
Guiding My Way (3:47)
The Countdown (4:01)
Not Yours Anymore (3:09)
In His Hands (3:25)
My Home (3:55)
On My Own (2:45)
Only You (3:38)
Somehow (3:40)