Ravenhill is a rock band from Illinois that has been building up steam for the past couple of years. Listing bands like The Black Keys, Cold War Kids, Manchester Orchestra, and Bob Dylan as their influences, Ravenhill creates indie rock with a not-surprisingly bluesy and soulful twist - and it's excellent. And last year, they released a small dose of it on an EP they call Lions.
Lions is a cool experience, not only in the fact that it's terrific music that gets you moving, but it also gives you a clear picture of their solid musicianship. Ravenhill went in to the studio and recorded this live from start to finish. As a result, the keen observer with an ear for production will be able to pick out a lot of flaws and "production faux pas," if you will. But this was the least of Ravenhill's concern. As their Bandcamp album page says, they aimed to "capture a raw, honest sound. It's not perfect, but neither are we." It harkens back to the days of grunge music and punk rock, where the focus wasn't placed on perfection, but rather just giving the listener a rock music experience. In this way, Ravenhill succeeds with Lions.
"Wicked Man" gets us started with vocalist Joshua Clifton singing along to some steady-paced stomping. Clifton says "I can't see without Your love," as a couple other layers of vocals come in the second time around. This bluesy track is most likely a crowd favorite, as it encourages crowd participation for its mostly a capella duration. "Youngblood" introduces the rock & roll aspect, with driving guitars and full band instrumentation. Fans of Abel and The Black Keys will feel right at home. Midway through the song, there's some Celtic-style guitar playing, but it's done on an electric guitar instead of mandolin or any traditional Celtic instrument. A strong, energetic finish leads into the shortest track on the album, the two-minute "The Shakes," which will get you fired up if you let it. If I may use a fitting colloquialism, they ain't messin' around with this track. It comes in quick, gets to the point, hardly slows down at all, and calls it a day.
"Lema Ray" features some of Clifton's best vocal work; he's not a strong vocalist in the traditional sense, but for Ravenhill's musical approach, there's just no one better at it. Clifton's not afraid to belt out his raspy screams even when the music is a lot quieter. It's noticeable especially in the bridge, where it almost breaks into a revival. There's some clapping and tambourine as Clifton sings, "Now I still feel ya baby, I still feel ya son, and I still feel ya Jesus, and I gotta tell everyone, about the Lord who saved me, and you know He saved me good...already found out how good the Lord can be." It sounds great, although I'd be remiss if I didn't admit that it's also a bit of an acquired taste. In excellent fashion, Ravenhill finishes the song with nothing but fast-paced, bass-friendly rock & roll.
The final two songs are fairly lengthy; "The Hounds" clocks in at just over six minutes, while "The Stranger" makes it to the seven-minute mark. Some of the guitar work is orchestrated in such a way that "epic" is truly the only way to describe it. Remembering that this was recorded in a live format, it goes to show how tight-knit of a group Ravenhill is. The band is capable of reacting to seemingly unspoken cues and changing up the pace or instrumentation at the drop of a hat. I really dig The Raconteurs influence in "The Hounds," most notably in the guitar work.
Ravenhill is one of a few promising underground acts that provide the listener with high quality, soul-blasting indie rock & roll. As I mentioned, if you're really picky about the production of an album being crystal clear, you will probably have a hard time digesting the sound quality of Lions. But otherwise, if you like The Black Keys, Sean Michel, or even NEEDTOBREATHE, do yourself a favor and check out Lions. Then listen to it while you wait for their next album, scheduled for early 2013. If Lions is any indication, it'll be a scorcher.
- Review date: 10/10/12, written by
Scott Fryberger
of Jesusfreakhideout.com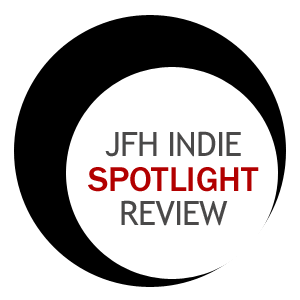 Record Label:
None

Album length:
6 tracks: 28 minutes, 13 seconds

Street Date:
May 20, 2011

Buy It:
Amazon.com
Wicked Man (2:29)
Youngblood (5:33)
The Shakes (2:00)
Lema Ray (5:04)
Hounds (6:07)
The Stranger (7:01)