LuminousCITY is a collective of artists associated with Rolling Hills Community Church near Nashville. The group emerged from an arts movement called LuminousProject (they apparently eschew spaces between words) and takes the "city" name from Matthew 5:14. Eight members are listed; some are former solo artists (like Centricity Music's Lanae Hale) and others have been connected with groups like Run Kid Run, VOTA, and Casting Crowns.
The group's first, eponymous release is somewhere between an EP and a full-length album. Two instrumentals accompany originals ("Your Love Moves," "Kingdom Come," "The Silence"), covers (Twila Paris's "He is Exalted" and Bellarive's "Stand Tall (Heartbeat)"), and new arrangements ("Psalm 23," "Doxology"). Several different voices take turns on the lead, accompanied by layers upon layers of instruments.
Like many modern worship groups, LuminousCITY does not rush things. These songs are allowed to breathe, and the instrumental interludes are well-placed for moments of personal reflection and prayer. By my reckoning, the beats per minute never reach triple digits. The songs are suitable for corporate worship, and arrangements could be easily simplified. (One note: in some cases, iTunes has the tracks out of order, and the order here is important. It's easy to spot the error when a song called "Intro" is track 9.)
Despite a fairly grandiose premise proffered by the band, LuminousCITY doesn't really break a lot of new ground. The song structures are generally formulaic, leaning too heavily on the repetition-during-instrumental-build that's ubiquitous in modern worship. "Stand Tall" repeats the same phrase a full ten times in a row to open the song.
"The Silence" is written with God as the first-person vocal. It's interesting to use a female voice (Jennifer Akers), and the vocal is very good. The song is simple and meditative, but it features an unnecessary build that does not match the overall message. Breaking convention and keeping the song quiet throughout would have improved it.
"Kingdom Come" features a similar and rather jarring Michael Tait-esque vocal at the end, but it fits that song's tone much better. "The Doxology" is a great addition, though the tune is just slightly off the traditional setting in a couple of places.
The pieces appear to be in place for LuminousCITY to offer a strong new presence in worship music. There are moments on this project where that fresh air is felt, but too many others that are stuck in convention.
- Review date: 2/5/14, written by
Mark Geil
of Jesusfreakhideout.com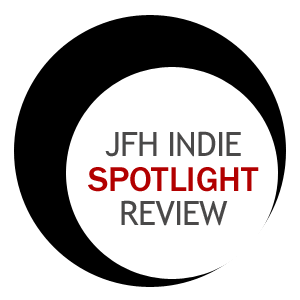 Record Label:
None

Album length:
9 tracks: 36 minutes, 29 seconds

Street Date:
February 4, 2014

Buy It:
iTunes
Intro (1:15)
Your Love Moves (feat. Lanae) (5:00)
Kingdom Come (feat. Chad Jarnagin) (6:45)
He Is Exalted (feat. David Curtis) (5:03)
Psalm 23 (feat. Lanae) (5:20)
The Silence (feat. Jennifer Akers) (5:43)
Interlude (1:36)
Doxology (feat. David Curtis) (2:08)
Stand Tall (Heartbeat) [feat. Chad Jarnagin] (3:39)