As the long-running Christian music staple Third Day winds down their farewell tour,
Mac Powell
has been working on his country-rock solo gig again.
Mac Powell and the Family Reunion
is the follow up to the 2016 solo sophomore project Powell produced,
Southpaw
, which was a bit less sacred and a lot more southern. With his country music, Powell is focusing on good, clean, and enjoyable music that pays homage to the music of the south he was raised on. If you haven't heard the first two albums Powell released in this manner, it may shock you to hear the voice you have heard on the radio in Third Day for over two decades layered over these tunes, but Powell pulls the transition off naturally and seemingly effortlessly.
The themes that run through the album are, as expected, much more country or rock than church or worship. A few of the tracks allow us to get a glimpse into Mac's life after Third Day. "Back Again" and "Going to California" paint a story of a traveling man who always comes back to the home that keeps him grounded, but "I Could Get Used to This" implies that he might be growing more fond of the home life and staying near his family. The song "Whoo!" is a celebration of the good things in life that make you want to shout. On "Watermelon Rind" and "Tiptoein'," you hear Powell lovingly reminisce about parts of his childhood in a way that warms your heart and brings a smile to your face. One of the best tracks on the album, "I'm Beginning to Wonder," is a very fun break up song about a woman that didn't treat him well and left him wondering if she ever loved him at all.
The musicality of the album is also very solid. Every track is enjoyable and catchy and is a throwback to older, popular country music as opposed to today's country-pop. Even though the album is a mere 34 minutes long, it hasn't worn out its welcome even after many listens. The rock and country guitar sounds (including steel guitar) frequently provide hummable and memorable riffs that open and punctuate the songs appropriately.
The album concludes with the beautiful song, "Heaven." With a slower tempo that is both introspective and celebratory, Powell contemplates the hardships of life and longs for a respite. The chorus has him acknowledging that this place does exist and it is ultimately Heaven, where even those who have died can be reunited with us. The song swells to an instrumental exploration of emotion culminating from longing to joy as Powell repeats the word "Heaven" to close the album.
With Mac Powell and the Family Reunion, Mac achieves another family-friendly batch of music to enjoy during the summer months. He proves that he can do country music as well as his peers in the genre and have a lot of fun doing it. While it might be different than what you are used to hearing from him, it is a great album that is well worth your time.
- Review date: 6/21/18, written by
Mike Knipp
of Jesusfreakhideout.com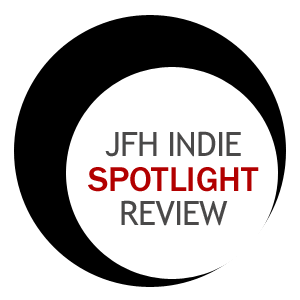 Record Label:
None

Album length:
10 tracks: 34 minutes, 13 seconds

Street Date:
Spring 2018

Buy It:
MacPowell.com
Back Again (2:59)
Flood Waters (2:51)
Whoo! (Featuring Craig Morgan) (2:56)
Watermelon Rind (3:15)
Red on a Rose (3:00)
I'm Beginning to Wonder (2:55)
Going to California (2:48)
I Could Get Used to This (4:03)
Tiptoein' (3:41)
Heaven (5:49)
JFH Album Sample Player