Blood & Ink Records has been around for a long time, and they've been tirelessly working to bring something new to the table in terms of hardcore and heavy metal. Searching the independent scene for great new talent, I often find myself not too entirely enthralled in their signings. This summer, they introduced a band that's really hard to find on a Google search,
Joy
. Joy's debut with the label is a five-song EP called
Of Nothing
.
Of Nothing is short. It's even short for an EP, at just over ten minutes of material. But what you get in that time is surprisingly good, if you're in the right mood. The beginning screeches of "Tear Me Down" soon turn into frenetic speed metal, which then slows down a bit for some distortion and hardcore that reminds me of Luti-kriss. "Cut to the Nerve" is an interesting track, as it bears a thrash sound that almost makes me want to go back and listen to Advent's albums. Surprisingly, the song also features a very short interlude that abandons all of what you've heard thus far and goes into a dark, brooding, nu metal-ish kind of sound. It's quick, but I like it. And then, seemingly as soon as you started the album, it's finished. And if you're like me, you consider listening to it again.
There's not a lot you can say about a ten-minute album, but Of Nothing is a surprise hit with this reviewer. In fact, as Joy thrashes through tracks like "Shame" and "Cut to the Nerve," one can only wonder where this band has been all these years. Had they come around with this offering in the late 90s or early 2000s, they could have easily rivaled some of the best that Solid State Records was boasting. Though this won't be everyone's cup of tea, I recommend it for fans of thrash metal. I hope we get more from this band very soon.
- Review date: 8/8/16, written by
Scott Fryberger
of Jesusfreakhideout.com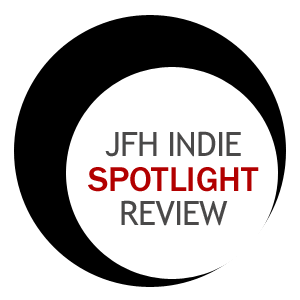 Record Label:
Blood & Ink Records

Album length:
5 tracks: 10 minutes, 37 seconds

Street Date:
June 17, 2016

Buy It:
iTunes

Buy It:
AmazonMP3

Download It:
Bandcamp
Tear Me Down (3:33)
Shame (1:11)
Hopeless (2:26)
Lose Myself (0:57)
Cut to the Nerve (2:30)