The gruff-voiced rapper known as
The Ashamed and Shunned
(aka Chad Longfellow) is back with a brand new EP. His newest six-track outing is somewhat comedically titled,
Oh My, That Lofi Gospel Gab!
Overall, the music takes a pretty lighthearted approach, but maintains that lo-fi feel, despite some pretty cool instrumentation throughout the project. Longfellow tackles some deep issues and keeps things spiritually relevant throughout
OMTLGG!
"Marry Ann" tells the story of a woman who is on an unyielding pursuit of carrying out the Great Commission and loving others, "
Marry Ann, Marry Ann she's a rolling revival.
" "This is War" is one of the best tracks present on the EP and you get a real good look at Longfellow's raspy flow. The backing track along with the beat make it a song that gets stuck in your head. "Help Me Say No" is a bold track and a prayer against sexual sin. The lyrics talk of a date that's going really good, but the chorus features the lyrics, "
Help me say no tonight. Imma keep my faith; Imma hold this line. Even though I want her bad and even though I wanna spend the night. Lord, help me say no; Lord, help me say no.
" The lyrics talk about the temptation and also reference 1 Peter 2:11 directly on a few different occasions. It's a great song for an unmarried Christian -- especially in a society that glorifies sexual immorality and sin. Also, the featured saxophone is a perfect touch for this one.
"Innertube" is a song that fits perfectly together with "This is War," as a great sound and good flow are highlighted in both. The organ here is especially nice and the track is arguably the best present. "Walking Contradiction," and the story of Frankie the Frankenstein, was previously released as a single (and featured on JFH's Songs We've Been Trying to Tell You About Vol. 8), but the version here is slightly different with a more lo-fi sound. The vocal effect is different and the keyboard comes in a little later as well. "Untouched Bedroom" closes the EP out with a similar feel musically of that found in "Help Me Say No." However, the topic is drastically different as it addresses the loss of a loved one. Longfellow sings, "Ever since you left I've gone into another state of mind. Sitting in your untouched bedroom; wishing I could turn back time." The lyrics don't point out the exact subject of the song, but it's clearly an important person in his life (possibly his mother as a he raps, "The loss of a parent is apparent. Heartache in the wake; unknown grandparent") and the person who introduced him to Jesus and his faith.
I really enjoyed the "Walking Contradiction" single, but this EP really shows some depth and the true potential of The Ashamed and Shunned. I don't think the sound of Oh My, That Lofi Gospel Gab! will be for everyone, but for those willing to listen, there is something pretty special here. The openness of the importance of spreading gospel, truthfulness of sexual temptation, and the sharing of hurtful personal memories make this a really honest and refreshing listen. I personally love the rasp in his voice and think that's what makes the sound, but understand it could be a acquired taste for some. My only gripe about this EP would be to have the single version of "Walking Contradiction" instead of the EP version. (But, that's seriously it!) This is a great EP that fans of both lo-fi and indie rap should jump all over. I'll be anxiously awaiting the next chapter of The Ashamed and Shunned.
- Review date: 2/18/20, written by
Michael Weaver
of Jesusfreakhideout.com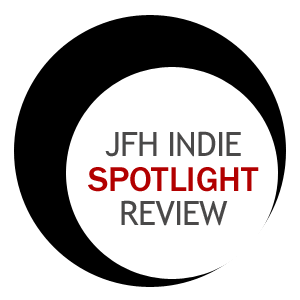 Record Label:
None

Album length:
6 tracks: 25 minutes, 27 seconds

Street Date:
January 7, 2020

Buy It:
iTunes

Buy It:
AmazonMP3
Marry Ann (3:50)
This Is War (4:01)
Help Me Say No (4:36)
Innertube (4:45)
The Walking Contradiction (4:09)
Untouched Bedroom (4:06)