Randall Goodgame
has been making music since the mid 90's, starting out as a solo singer/songwriter. He has since penned songs for artists like Caedmon's Call, Jason Gray, and
VeggieTales
, as well as toured with artists Jars of Clay, Caedmon's Call, and Ginny Owens. In 2007, he co-founded the kid-directed moniker
Slugs & Bugs
with friend and fellow musician Andrew Peterson. Now carrying the
Slugs & Bugs
brand on his own over a decade and six releases later, he returns with
Sing the Bible with Slugs & Bugs Volume 3
. This collection of songs is straight scripture put to kid friendly music, featuring a variety of guest vocalists.
Two major traps that many artists marketing toward kids make is a high cheesiness factor in lyrics, or substandard music. The Slugs & Bugs albums avoid both by wrapping high quality music from multiple genres around words straight from the Bible. The first standout on Volume 3 is the upbeat "Get Up," with vocals from spoken word/rapper Propaganda as we hear the story of the crippled man that received healing from Jesus. "I Am The Way" features vocals from Big Daddy Weave as it saunters forward with a guitar-based Caribbean island feel. "When You Give to the Needy" begins with guest Sally Lloyd-Jones a self-described "hard-nosed reporter" reading the news of "the society of extraordinary raccoon's society, which is secretly having a secret contest later that evening." The ensuing song utilizes a tuba, piano and some horns as it teaches on doing good things (like giving to the needy) without the need of recognition. It is pure silliness in all the right ways, and a good example of several similar skits that are just for fun. Also worth mentioning is the song "Beatitudes," which combines catchy harmonies, organ, horns, and bouncy piano to communicate the first oral teaching of Jesus' ministry. With a marching band stomp and another Propaganda vocal, "Full Armor of God" has a delightful swagger that is sure to lodge in your brain, and have you singing along.
With whimsy for days, Slugs & Bugs teaches the truths of the Bible without heavy-handedness or cheesiness. Volume 3, and the entire series of albums, come highly recommended and would make a great soundtrack on family car rides this summer. If you are a fan of this series, or on the lookout for kids music you would not mind having stuck in your head, this is the album for you.
- Review date: 4/26/18, written by
Josh Balogh
of Jesusfreakhideout.com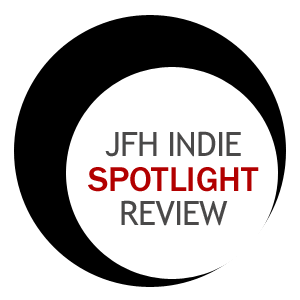 Record Label:
None

Album length:
16 tracks

Street Date:
April 27, 2018

Buy It:
SlugsandBugs.com
Jesus Christ Is The Same (feat. Sara Groves) (Hebrews 13:8, Colossians 1:15-20)
Get Up! (feat. Propaganda) (John 5: 6-13)
I Am The Way (feat. Mike Weaver) (John 14:5-6)
Let The Children Come To Me (Luke 18:16-17)
When You Give To The Needy (feat. Sally Lloyd-Jones) (Matthew 6:2-4)
I Am The Vine (John 15:4-5)
Carrots (feat. Propaganda)
The Beatitudes (Matthew 5:1-12a)
Not By Bread Alone (feat. Bart Millard) (Matthew 4:4)
Our Struggle (feat. Propaganda) (Ephesians 6:12-18)
More Than Conquerors (Romans 8:35, 37-39)
Living Water (John 4:5-14)
Be Kind And Compassionate (Ephesians 4:32)
The Kingdom Of Heaven (Matthew 13:31-32, 44)
For God So Loved The World (John 3:16)
Go (feat. Sally Lloyd-Jones) (Matthew 28:16-20)