The Chairman Dances's quirky indie rock is back for their newest release. Perhaps "quirky" isn't fair, but it's definitely not meant as a pejorative. The musical style is equally unique and captivating. The band's previous album, The Child of Sorrow, was an absolutely delight. The group is led by Eric Krewson who wrote this newest album while serving as an artist residence in Washington state with a painter and writer. Krewson spent most of his time cramped in a 6×6 shack with a desk.
It could be said that The Strength of Your Arm is slightly more accessible than Sorrows, but the musical direction and performance is still varied and interesting. One of my favorite moments here is certainly "I Pulled the Sheet Back Over My Head." Krewson's voice is mostly low and smooth, but it complements the music perfectly. Plus, the added harmonies and background vocals add all of the top end vocals you need. It's a great approach. However, the jazzy "A Way Through Hell" (and a few other moments throughout) is a bit of an exception to this "low and smooth" rule. As much as you can say about a lot of these songs, the time signature and groove of "View From the Doorway" makes it the most enjoyable song on the album and one of the most enjoyable new songs I've heard in quite some time.
When you think of an album written while in isolation, this isn't the kind of album you would imagine. Perhaps Krewson was just longing for, or missing, the personal connection he was writing about? Krewson himself noted the following on the album: "While I don't believe the songs share characters, I do imagine all of the individual narrators assuming a similar posture or tone of voice to tell their stories." Listening to this album honestly gives me all the smiles of listening to some of The Beatles' best material for the first time. The compositions are intricate and well-intentioned. The drum fill that leads into the ending of the title track is a perfect example here. It's unexpected, but once you hear it, there was no other way to end it. The fat, fuzzy solo towards the end of "I Pulled the Sheet Back Over My Head" is another great musical moment to highlight.
While Child of My Sorrow was an enjoyable and entertaining album, The Strength of Your Arm is leaps beyond. Krewson's mind and songwriting ability are seriously on display here. Every year it seems one indie album really steals the show and sticks with me in a big way. There's no doubt that The Chairman Dances have grabbed that spot this year. I would highly recommend giving this band a chance and definitely spend some time right here on their newest release.
- Review date: 9/7/21, written by
Michael Weaver
of Jesusfreakhideout.com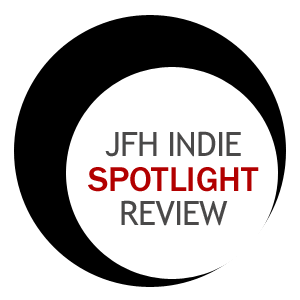 Record Label:
None

Album length:
14 tracks: 45 minutes

Street Date:
July 23, 2021

Buy It:
iTunes

Buy It:
AmazonMP3
Introduction (0 Minutes 36)
Visited with Powers to Speak (5 Minutes 8)
I Pulled the Sheet Back over My Head (3:59)
The Way You Thought (4:08)
An Arm Around Your Waist (4:09)
View from the Doorway (4:08)
Interlude No. 1 (0:22)
A Way Through Hell (4:29)
Dove's Tail in Pink Light (4:49)
Interlude No. 2 (0:40)
Interlude No. 3 (0:24)
Changed Everything (3:15)
The Strength of Your Arm (4:43)
Sarah's Sisters (4:13)