Wind and Sail
is the dream project of Graham and Abby Allen. Bringing indie rock and singer/songwriter sensibilities to their craft, the duo evokes comparisons with fellow husband/wife group Wild Harbors. Currently working on their debut EP, Wind and Sail is striking out with their debut single, "Timeless."
This track is an atmospheric journey, beginning with a tame but hypnotic loop before eventually building to a full band jam. The music is supposed to invoke mystery and it mostly accomplishes its goal. The lyrics are about wrestling with how we as humans should view time. The opening verse echoes Psalm 90, urging the listener to number their days and be aware of time's passing. Later, Graham Allen views the contrasting point of how the world views time: it's all rushing by, so you might as well get in the rat race and build up your material kingdom, "as if stretching time will bring the world back home." Ultimately, Allen falls into "believing in the timeless," going beyond time itself to find hope in the divine.
"Timeless" is an intriguing debut single. The song's structure is not what you typically hear, and the music brings a moody edge to it that wraps the listener into the journey. The lyrics are poetic but slightly on the vague side. This isn't bad, per se, but the disjointed nature of the overall track makes the flow of the argument a little hard to follow. Sitting down and taking in the song with lyrics in front of you will help, but the track could be stronger if it was more "organized." Overall, though, "Timeless" is a strong breath of wind flowing into the sail of the Allens' musical ship, promising an adventurous ride in whatever comes next.
- Review date: 6/16/22, written by
John Underdown
of Jesusfreakhideout.com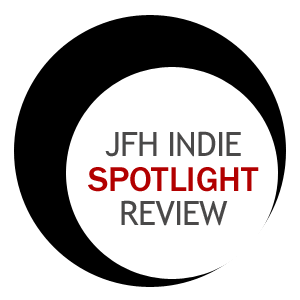 Record Label:
None

Album length:
1 track: 3 minutes, 49 seconds

Street Date:
June 17, 2022

Buy It:
Apple Music

Buy It:
AmazonMP3
Timeless (3:49)