If you have never heard of indie artist
John Lucas
, then you are in for a treat. A true do-it-yourself artist of over a decade, his fourth proper release,
We Walk In The Garden
, picks up where his 2018 EP,
Family X
, left off. Straight from the mountains of North Carolina, listeners are greeted with gently whispered, and deeply poetic lyrics, on a bed of haunting piano melodies, and airy string sections.
Making a bold choice, Lucas begins the album with the understated, six-minute title track, which sets the tone for the album. The song meanders (in a good way), sounding like the swaying of an early morning wind chime. Initially, "Be My Courage" seems as if it will take a similar road, but Lucas contrasts the whispered vocals with a chugging rhythm section mid-song that pushes the song forward as he pleads, "Be my voice when I tremble/Be my strength when I'm weak/Be my path in the darkness/And every word I speak." Three other songs bear the mark of high praise due to the lyric department, and that would be "Love Is Never Wasted," "What Can Ever Come," and "Great Love Is a Fragile Thing." The lyrics that land hardest from "Love is Never Wasted" are the encouragement to believers to, "Show mercy to the outlaw/The stranger and the thief/For God came as an outlaw/To share our cup of grief."
Flipping the narrative a bit, "What Can Ever Come" is delivered from God's perspective to His children, with His tender love on full display, "You have feared my judgment/And wrestled with my justice/But do you know My ways at all?/For you have conjured visions/Of wrath and fire eternal/But my revenge is love/And forgiveness my sword/What can ever come between us?" Lastly of note is the track immediately following, "Great Love Is a Fragile Thing," which I won't spoil for you, but I will say that you should take in the piano and string-soaked ballad through headphones. The female vocals that take verse four are a nice feature to add a needed variety to the album.
One word of caution concerning the lyrics; and this may not at all have been John's intent, but lyrics from the title track could be seen as coming from a "New Age" worldview. He states near the end of the song that, "God is my father/The earth is my mother/The soil my sister/The forest my brother/The river the Spirit/That joins us together/We walk in the garden." Again, I only draw attention to it to offer the encouragement to slow down, ponder and come to your conclusion about it.
All in all, We Walk In The Garden delivers ten finely crafted and beautiful songs that work well for background ambiance, and/or closely studied lyrics. John Lucas is one deserving of high praise, and one to keep an eye on with "Love Is Never Wasted," "What Can Ever Come," and "Great Love Is a Fragile Thing" being the cream of this crop.
- Review date: 8/13/19, written by
Josh Balogh
of Jesusfreakhideout.com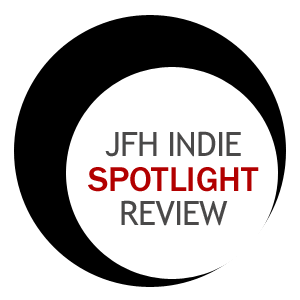 Record Label:
None

Album length:
10 tracks: 49 minutes, 15 seconds

Street Date:
July 22, 2019

Buy It:
iTunes

Buy It:
AmazonMP3
We Walk in the Garden (6:16)
Be My Courage (5:24)
Love Is Never Wasted (5:40)
Outcast No Longer (4:25)
The Quick and the Dead (4:07)
Stained Glass (5:17)
What Can Ever Come (5:06)
Great Love Is a Fragile Thing (4:19)
Let The (Filthy) Dance with The (Righteous) (5:17)
Oh Great Mystery (3:24)