It's often the acoustic singer/songwriter genre that ends up producing the most intimate and emotional songs. Blue Duck Records' latest signing, Ray Nainggolan from Australia, uses that sound as his template for writing his songs of love and worship, which he performs at pubs and cafes in his hometown of Sydney, and also at events as big as Hillsong worship conferences. He goes by the name Ray&Co, and his new Blue Duck album is called White Noise Visions.
Ray&Co's first full-length album follows the release of his debut EP last year, Vision, including in sound. If you have Vision, you'll recognize some tracks while you're listening to White Noise Visions ("That's Love," "End of Time" and "Comfort You"). His bio mentions Ben Harper as an influence for his songwriting, and it shows. There's a bunch of songs that are really upbeat, but also a lot of slower ones too, but they usually carry the same kind of acoustic/pop rock sound, appealing to those who are also Harper fans. There are a few exceptions, though. One such exception comes near the end of the album in a song called "It Is Done." It's still mostly the same sound, but also includes some drums and chanting that gives it a little bit of a tribal sound. It's also a worshipful, celebratory song, announcing Jesus' completion, saying "Now it's done by no other, the Beginning and the End." "Stand Firm" almost reminds me of an upbeat Christafari song (and, oddly, it almost makes me think of "Rock The Party" by Flight of the Conchords), while "White Noise" is a little like one of Jeremy Camp's rockier songs. "White Noise" features a chorus that says "White noise, make me see with Your eyes, pointless at a glance, colorful through the eyes of love," acknowledging how God sees things so differently than humans, seeing beauty in the mundane.
Ray&Co's style isn't new or innovative, by any means, but mostly appeals to fans of Jack Johnson and Jason Mraz. Maybe even Dave Matthews Band fans will enjoy White Noise Visions. So while it isn't completely original, Ray&Co does follow in the footsteps of some accomplished artists, having some heart and a charm of his own. It's especially good if you like the previously-mentioned artists, but like more spiritual material in your music.
- Review date: 5/31/10, written by
Scott Fryberger
of Jesusfreakhideout.com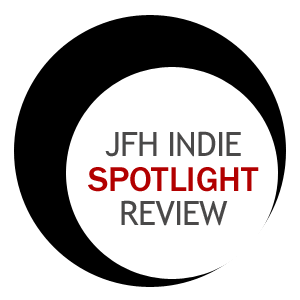 Record Label:
Blue Duck Records

Album length:
15 tracks

Street Date:
2010

Website:
MySpace
White Noise
God Reached
Stand Firm
That's Love
Beloved One
Midnight Carousel
Comfort You
End of Time
Mine Always
Lonely Paradise
Work It Out
Melody of Light
Don't Worry
It Is Done
Imperfections