Back in 2011, one of the Indie Spotlight reviews here at Jesus Freak Hideout covered indie hardcore band Exiting the Fall's Parables EP. That was actually the band's second EP at the time, and they have now followed it up with their debut full-length release, Windchaser. Much like many bigger name bands in the industry right now, Exiting the Fall are not releasing their debut on a record label, but the album's quality is not in any way lacking because of this.
The overall sound of Windchaser is quickly demonstrated in the title track, which showcases a lot of the typical hardcore/metalcore trends one would expect to hear today. There's an abundance of chugging guitars in the low end, the occasional meandering lead line, and a heavy dose of breakdowns in the chorus. Also present is the common harsh vocal/clean vocal tradeoff that many bands use. None of these are particularly unique in the genre, but they are well-performed here and the songwriting is solid. Adding to this is some excellent lyricism dealing with the daily struggle of sinfulness in a Christian. In the chorus, "Windchaser" asks "How many times can the sinner sin? How many times can I be born again?" This honest lyrical approach continues throughout the album.
Although the sound is fairly typical, there is some variety as the album progresses. "Kingdom" focuses more heavily on the clean vocals and is somewhat reminiscent of early Thrice material. Thankfully, the clean vocals are pretty solid and don't stray into the whiny territory that many other similar bands fall into. Meanwhile, the closing track, "Father," is an acoustic number similar to several Oh, Sleeper songs. While this variety is nice, I did find myself wishing that some of the heavier tracks would pick up the pace slightly. Several tracks seem to get bogged down in slower, breakdown heavy tempos. Even "All I Hate" begins with a nicely upbeat riff but quickly changes pace in favor of a slow crawl. A little more variety in tone would help this album greatly.
Although Windchaser is a debut full-length, Exiting the Fall have already been making music for years and that experience is evident here. Minor complaints aside, this is definitely a good album. It's not a groundbreaking release and it may get less attention than it deserves, but Windchaser is a solid, enjoyable debut that easily compares favorably to many major-label releases in recent years.
- Review date: 11/5/13, written by
Timothy Estabrooks
of Jesusfreakhideout.com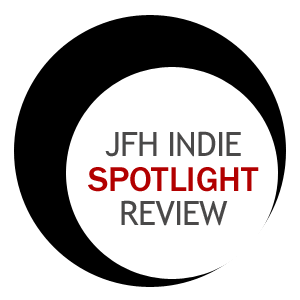 Record Label:
None

Album length:
10 tracks: 39 minutes, 31 seconds

Street Date:
November 1, 2013

Buy It:
iTunes
Windchaser (3:30)
All I Hate (2:37)
Deathwish (3:13)
Kingdom (3:51)
Better Days (4:41)
Lazarus (4:05)
Internalize (4:45)
Oh, Great Captain (3:47)
Circles (4:11)
Father (4:51)